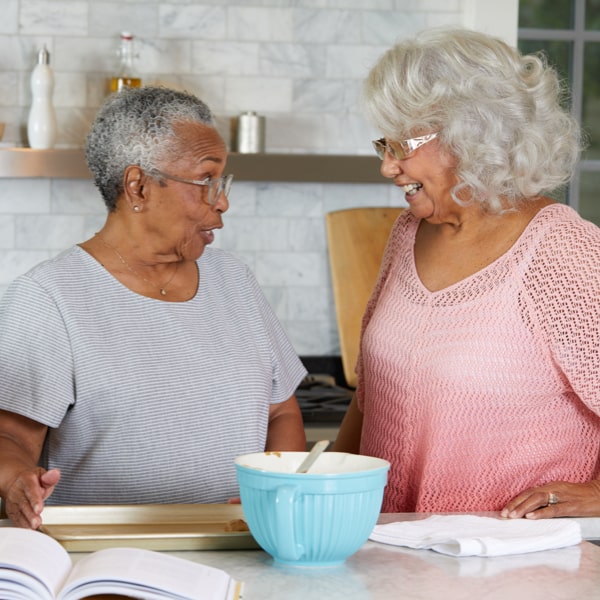 Home Care in Sonora, CA, and the Surrounding Area
Our care plans are designed to help seniors maintain their independence
At Comfort Keepers, we offer a diverse and comprehensive array of home care services in and around the Sonora, CA area. Our services range from personal care and homemaking to palliative, respite, and dementia care. No matter what services you need or how frequently you need the assistance of our amazing caregivers, Comfort Keepers will work with you to develop a custom care plan that meets your needs or those of an elderly loved one.
Independence is Key
Comfort Keepers has developed a unique form of senior home care services we call "Interactive Caregiving™." Our care plans include a range of activities designed to help seniors maintain physical, mental, emotional, and social health. The ultimate goal of our senior care is to provide a customized care package designed to help your loved ones maintain their independence. Our services include bathing, grooming, meal preparation, feeding, light cleaning, laundry, transportation, and more.
Our skilled and compassionate caregivers can assist with many basic tasks, but at the same time, they provide another essential and irreplaceable service. They provide companionship and conversation, something many seniors lack in their everyday lives. Our care program makes it possible for seniors to continue living in familiar surroundings while still getting the assistance and care they need.
Companionship is perhaps the most important service our caregivers provide. Along with stimulating conversation, they can sit and reminisce over the family photo album, play board games, help build puzzles, assist with hobbies, and more. We believe that providing these services helps to keep seniors' minds more active, maintaining mental acuity.
Learn More
If you or an elderly loved one needs a senior care service, contact Comfort Keepers Home Care in Sonora, CA, and let us schedule your free in-home consultation with one of our experienced senior care advisors. They will work with you to develop a care plan that meets your needs and budget while remaining customizable enough to adapt to future changes.