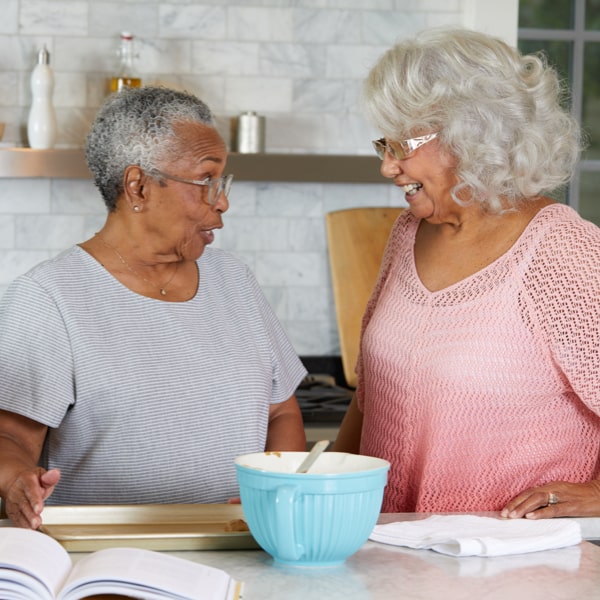 Comfort Keepers Provides Quality Home Care Services & Solutions in Los Angeles, CA
Professional in home care services for seniors in Los Angeles, CA and the surrounding areas
Explore the senior care options available in the Los Angeles, CA area!
If you are in search of high-quality home care services for your older loved one, look no further than Comfort Keepers of Los Angeles, CA. Our trained, compassionate caregivers, or Comfort Keepers as we call them, are pleased to offer a variety of care services to meet the lifestyle and needs of every senior. These services include:
In home care
Respite care
Interactive Caregiving
 Alzheimer's and dementia care
End of life care
Transitioning care
Comfort Keepers' home care services involve both personal and companion care, which assists older adults with tasks and duties such as bathing rooming, toileting, medication reminders, grocery shopping, meal preparation, and incidental transportation. Our unique brand of Interactive Caregiving is designed to stimulate seniors on a physical, mental, social, and emotional level by promoting activities such as:
When family caregivers in Los Angeles, CA need a break from their responsibilities they can turn to Comfort Keepers. Whether they are going on vacation, would like to meet a friend for lunch, or run some personal errands, our caregivers can give them the freedom to do so. Respite care is an effective way to prevent caregiver burnout and ensure primary caregivers are happy and healthy.
Comfort Keepers provides quality care home care services and treats clients as family members. Our caregivers are highly trained, qualified and experienced, making sure they provide the best in home care in a client's home. Comfort Keepers hire only the most dedicated, uplifting and compassionate caregivers available to ensure that our clients receive first class service. We perform a comprehensive background check of every caregiver, so we are certain your parent is in good hands.
Regardless of your senior's situation, the home care services at Comfort Keepers can help. If you're interested in learning more about any of our offerings or would like to schedule a free care consultation, give our Los Angeles, CA office a call today at (323) 430-9803 or contact us online. We look forward to educating you on how our caregivers can make a positive difference in your senior's life.
Comfort Keepers of Los Angeles, CA serves the following neighborhoods: 
Arlington Heights, Baldwin Hills, Baldwin Village, Baldwin Vista, County Club Park, Crenshaw, Dockweiler, Fairfax, Hancock Park, Hollywood, Inglewood,  Park La Brea, Ladera Heights, Leimert Park, Los Angeles, Mid-City, Miracle Mile, Picfair Village, View Park-Windsor Hills, Vineyard, Westchester