Companion Care Experts - Comfort Keepers of South Bay, CA: Senior Citizens and Dealing with Pain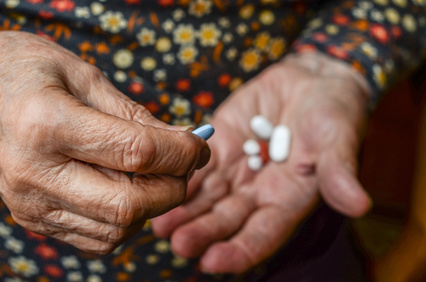 Companion Care in South Bay, CA: Learn how you can help your senior loved one deal with pain in Lomita
Pain is an uncomfortable feeling that informs an older adult that there is something wrong. It can cause a variety of symptoms including weakness, dizziness, nausea, and drowsiness and decrease an older adult's quality of life. Seniors living with pain often find it difficult to complete everyday tasks, leave their home and socialize, and truly enjoy their golden years.
It's important to note that there is a difference between acute pain and chronic pain. Acute pain is typically sudden and caused by something specific such as a surgical procedure, a broken bone, a burn, a cut, or dental work. It doesn't last for more than six months and fades when there is no longer an underlying cause for it.
Chronic pain, however, is ongoing pain that lasts for longer than six months. It can remain active for weeks, months, and even years and occur even when there is no previous body damage or injury. Comfort care experts recognize that chronic pain is often associated with conditions such as arthritis, back pain, headaches, nerve pain, and fibromyalgia.
It can lead to physical challenges like limited mobility, energy loss, appetite changes, and tense muscles as well as emotional difficulties such as anger, anxiety, and depression. Here our companion care experts list some of the most common types of pain that senior citizens suffer from include:
Arthritis: A musculoskeletal disease that causes joint pain, stiffness, and inflammation is known as arthritis. Rheumatoid arthritis and osteoarthritis are two of the most common types of arthritis in seniors.
Degenerative Disc Disease: This condition leads to pain that results from damage to the discs in an older adult's back and usually occurs naturally from aging.
Frozen Shoulder: Frozen shoulder is defined as pain, stiffness, and limited range of movement in a senior's shoulder.
Bone Spurs: Calcified growths that arise along the spine and in the neck, shoulders, hips, knees, and feet are referred to as bone spurs.
Fibromyalgia: A chronic condition that causes pain at specific tender points all all over the body is known as fibromyalgia.
There are a variety of pain and companion care options that can relieve a senior's pain and help them live a happier, more fulfilling lifestyle. Anti-inflammatory medications, muscle relaxants, physical and occupational therapy, steroid injections, and surgery may all improve an older adult's pain. By visiting a doctor on a regular basis, seniors can find out what pain relief options are available to them and pinpoint one or a few that are right for their particular situation.