Caregivers in South Bay, CA and surrounding areas
Meet our Comfort Keepers Caregivers that Serve South Bay, Torrance, Palos Verdes, and the surrounding areas
As home care providers, we are passionate about helping seniors and their families live happier healthier lives. Our caregivers and home care providers, known as Comfort Keepers, provide consistent, compassionate care services to each individual. We only hire people who truly love caring for others.
All of our Comfort Keepers home care providers have passed extensive background checks and are continuously educating themselves on the care industry. Our Comfort Keepers are insured, bonded, and covered by workers' compensation insurance in order to protect our clients and their families.
Learn more about our caregiver team in the South Bay area by calling (310) 272-5541. Our team has dedicated staff available 24/7 for any questions or concerns.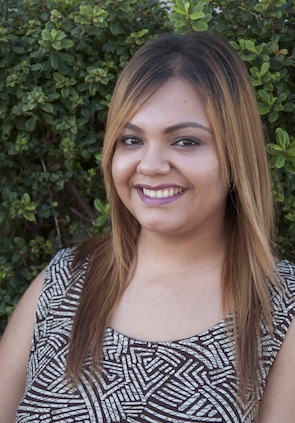 Karen Carranza
Internal Client Care Coordinator
Karen has been a member of our Comfort Keepers family since 2012. She is our Scheduling Coordinator. She is a South Bay native. Karen has a background in Medical Assisting and became interested in caring for people as a child. She had helped her grandmother take care of her grandfather until he passed away. She has also worked as a caregiver and understands the importance of each client's schedule, needs, and personal preferences. Karen is a whiz at coordinating and balancing hours and making sure everything runs smoothly. She always has a smile on her face that brightens up the office.
Interested in joining the Comfort Keepers Lomita care team?
We offer competitive compensation, a highly flexible work schedule, and opportunities to impact someone's life in a meaningful and fulfilling way. Whether you're looking for a part-time job senior care job or the start of a new career, we'd love to hear from you.
Browse Jobs