Comfort Keepers Home Care serves Lancaster, CA, and the surrounding areas.
Learn how our home care services in Lancaster, Antelope Valley, Littlerock, and the surrounding regions uplift the human spirit!
Comfort Keepers is a leading provider of home care and senior care services. Our expert caregivers provide customized end-of-life care plans that may include personal in-home care and companionship-homemaker services. We help seniors and other adults live an independent, quality life.
Alzheimer's or Dementia is one of the most challenging struggles people face during aging. At Comfort Keepers, we have specific caregivers trained to work in this area of expertise and understand how this can affect your loved one. Our interactive memory care plans allow seniors to stay in their homes and continue living the comfortable lives they previously were. Visit our Alzheimer's and Dementia Care Page to learn more about this.
Has your Lancaster senior chosen to spend the later years of their life in the comfort of their home? They should consider Comfort Keepers Home Care serving Lancaster, CA, and surrounding areas. Thanks to our senior care program, countless older adults in the area have received the support they need to live safe, comfortable, and happy lives at home. To learn more, call us at (661) 200-9498 or click one of the buttons below:
---
Are you interested in becoming a Comfort Keepers Caregiver?
Every Comfort Keeper business has a core group of people who work as caregivers. The caregivers help older people by giving them the unique Comfort Keepers brand of senior care they know and love. Those who want to work in and manage offices, coordinate customer care, or market Comfort Keepers Services can do so! If you start as a caregiver but later want to work in the office, Comfort Keepers wants to help you grow as a person and help you move up the ranks.
See why so many have chosen Comfort Keepers as their career:
Flexible Scheduling
Competitive Pay
Rewarding Career Helping Others
Career Advancement Opportunities
Kick-start your career in HealthCare
Health Education and Care Training
---
We are Hiring!
*Message frequency varies. Message and data rates apply. Messages are confidential.*
---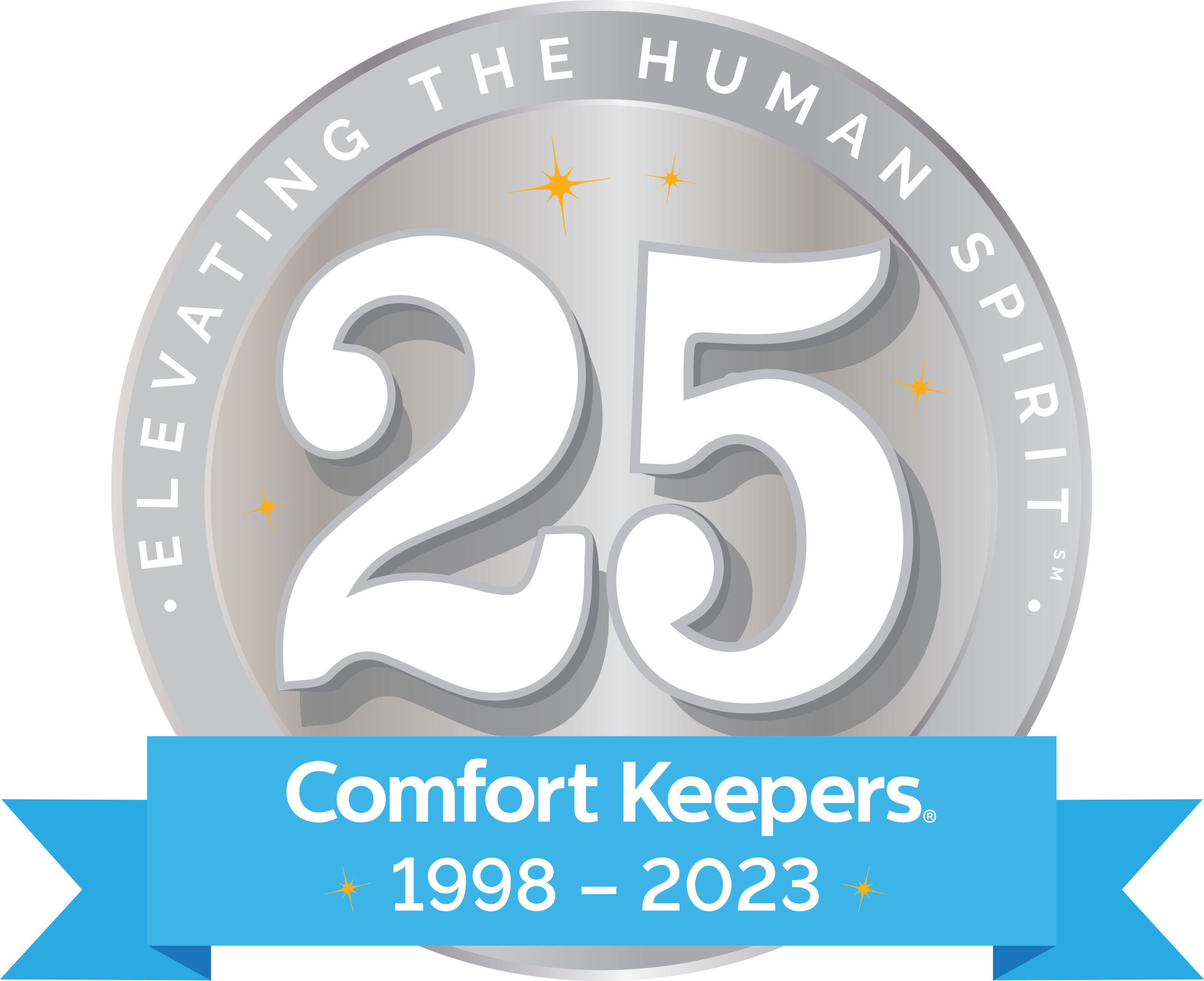 Celebrating 25 years of Elevating the Human Spirit℠
Since 1998, Comfort Keepers® has changed the lives of thousands of seniors and their families by providing uplifting in-home care that Elevates the Human Spirit℠. Our brand promise to help seniors thrive and achieve greater well-being by fostering everyday positive moments, connection, and a more purposeful life, still rings true 25 years later.
---
What sets Comfort Keepers Home Care apart?
If your Lancaster senior opts for home healthcare services from us, they will meet with a client care coordinator to know their current medical condition and strengths, weaknesses, and goals. Once the coordinator understands your senior's needs, they will design an individualized long-term care plan. Suppose you believe Comfort Keepers Home Care of Lancaster, CA, may benefit your senior loved one. We encourage you to contact us at (661) 200-9498 today. We'll be happy to answer any questions you may arrange about a complimentary elder care consultation.