In Home Senior Care Services in National City, CA
Providing quality in home senior care to seniors in National City.
While adult day care and assisted living communities provide a supervised, safe environment for older adults to enjoy leisure activities and engage in some socialization - what is missing is individualized care and attention.
In home senior care from Comfort Keepers keeps seniors living independently at home with personalized care, family updates and senior companionship. All of this is meant to ensure a safe, loving environment for seniors that allows them to enjoy the comforts of their own home.
The focus is on ensuring that seniors get the best care possible while still having their basic needs met. Services such as meals served, maintenance of health and wellness, supervision, safety and security, and medical reminders are provided by our senior caregivers.
Many, in fact most, seniors prefer to remain in their own homes for the simple reason that they are less likely to encounter medical issues or encounter other problems such as disease that may require extra medical attention when they are in a public or group setting.
We love serving National City and our proud of what is has become and means to residents here. National City has grown into a bustling city while maintaining a well-preserved Old Town district where 100 year old Victorian homes still abound. The second oldest town in San Diego, National City boasts a beautiful marina, Pier 32, which is a perfect spot to watch the sun descend into the sparkling Pacific Ocean.
National City is also home to the Kimball Senior Center, named after the Kimball brothers who first purchased the area back in 1868. Members of the senior center enjoy free legal advice workshops, exercise classes, games, crafts, and wonderful outings throughout San Diego.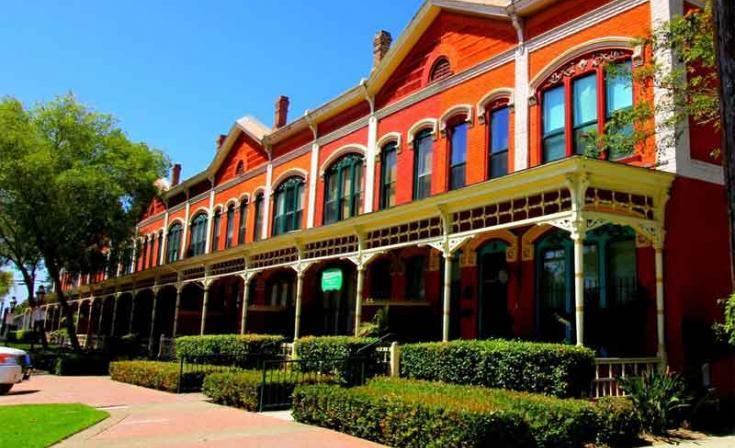 Part of our services include incidental transportation for seniors - for example day trips to the Kimball Senior Center for some formal exercise classes or transportation to a doctor's appointment.
When the time comes when the senior in your life needs a helping hand, Comfort Keepers is there. We help seniors maintain an engaged, healthy lifestyle by assisting them with their daily functions such as personal care, light house-keeping, transportation, meal preparation and in-home caregiving. We are available anywhere from a few hours a week to full-time, 24/7 in home senior care services.
Helping your loved ones perform their daily functions, by providing leading in home senior care services, is what our National City Comfort Keepers do best. Keeping seniors active and independent by transporting them to doctor's appointments, favorite shopping haunts and well-loved social activities provides an important continuity in the lives of our aging population. We pride ourselves in bringing peace of mind to each of our clients and their families through our quality in home senior care services.
Call us day or night, 7 days a week to find out more about how we can help you and your senior! (619) 435-6318