In Home Caregiver Services in Bonita, CA
Offering in home caregiver services to seniors in the Bonita area.
Comfort Keepers in home care provides seniors in Bonita an affordable option to age in place with independence and the security of experienced and fully bonded in home care. Our licensed caregiver in home care services for seniors include companionship, assistance with daily living tasks like light housekeeping or medication reminders, laundry, and transportation to medical appointments.
We provide seniors assistance with meal preparation, bathing, dressing, and other personal care services. By providing these services at your seniors home, seniors are able to age in place in an environment that is safe, comfortable, loving and familiar.
Each client is assigned an in home care coordinator who works closely with Bonita seniors and their families to create a personalized plan of care that meets each senior's unique needs.
Translated, the name of this rural gem is "beautiful", and we couldn't agree more. With a mild, inland climate, this small unincorporated slice of San Diego is part of the Sweetwater River Valley where horse corrals stand adjacent to stately homes. The sophistication of the city has found it's way into the unspoiled, pastoral beauty of this tiny hamlet without spoiling its charm. We believe that each resident and senior should have the opportunity to enjoy the beautiful surroundings, that is why each caregiver is carefully matched to a client's needs and interests.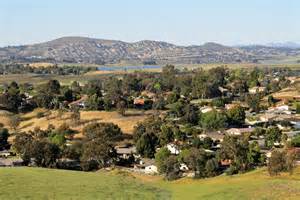 Golf, running, horseback riding, gardening and hiking pull Bonita's committed, involved citizenry outside for most of the year, but when it's time to slow down, Comfort Keepers can help. We assist seniors, through our top-rated in home caregiver services, maintain an active, healthful lifestyle by helping them with their daily functions.
Our caregivers are fully screened employees (not contractors) and are available from a few hours a week to full-time, twenty-four hours a day, seven days a week to provide top-notch in home caregiver services.
If your loved one can no longer drive or perform their usual daily functions, our Bonita Comfort Keepers can help them maintain their independence by transporting them to doctor's appointments, favorite shopping destinations and social activities, which further connects them to their Bonita community. We pride ourselves in bringing peace of mind to each of our clients and their families through superior in home caregiver services.
Comfort Keepers provides a range of personal care for seniors as well as in-home dementia care in Bonita. For some seniors, this care can be crucial for their well-being and quality of life. While in-home care offers comfort and independence, personal care services help seniors meal prep and maintain hygiene. These services offer companionship, specialized support for individuals with Alzheimer's and dementia, and assistance with daily activities that have become challenging. Comfort Keepers gives seniors the opportunity to age in place happily, safely, and comfortably.
Contact us online today or call our office any day of the way to learn more about the in home caregiver services available in Bonita, CA.