Comfort Keepers Scottsdale Helps Veterans Apply For & Receive Veterans Home Care Benefits
Comfort Keepers Scottsdale Helps Veterans Apply For & Receive Veterans Home Care Benefits
We all get older, and so do the brave men and women that keep our country safe by providing their military service. To stay in their own homes, our veterans may be in need of home care. Comfort Keepers, an elder care agency, can help. Our Scottsdale, AZ office provides a wide range of non-medical care services that are more than enough to assist our local veterans in addition to their routine visits with their health care providers.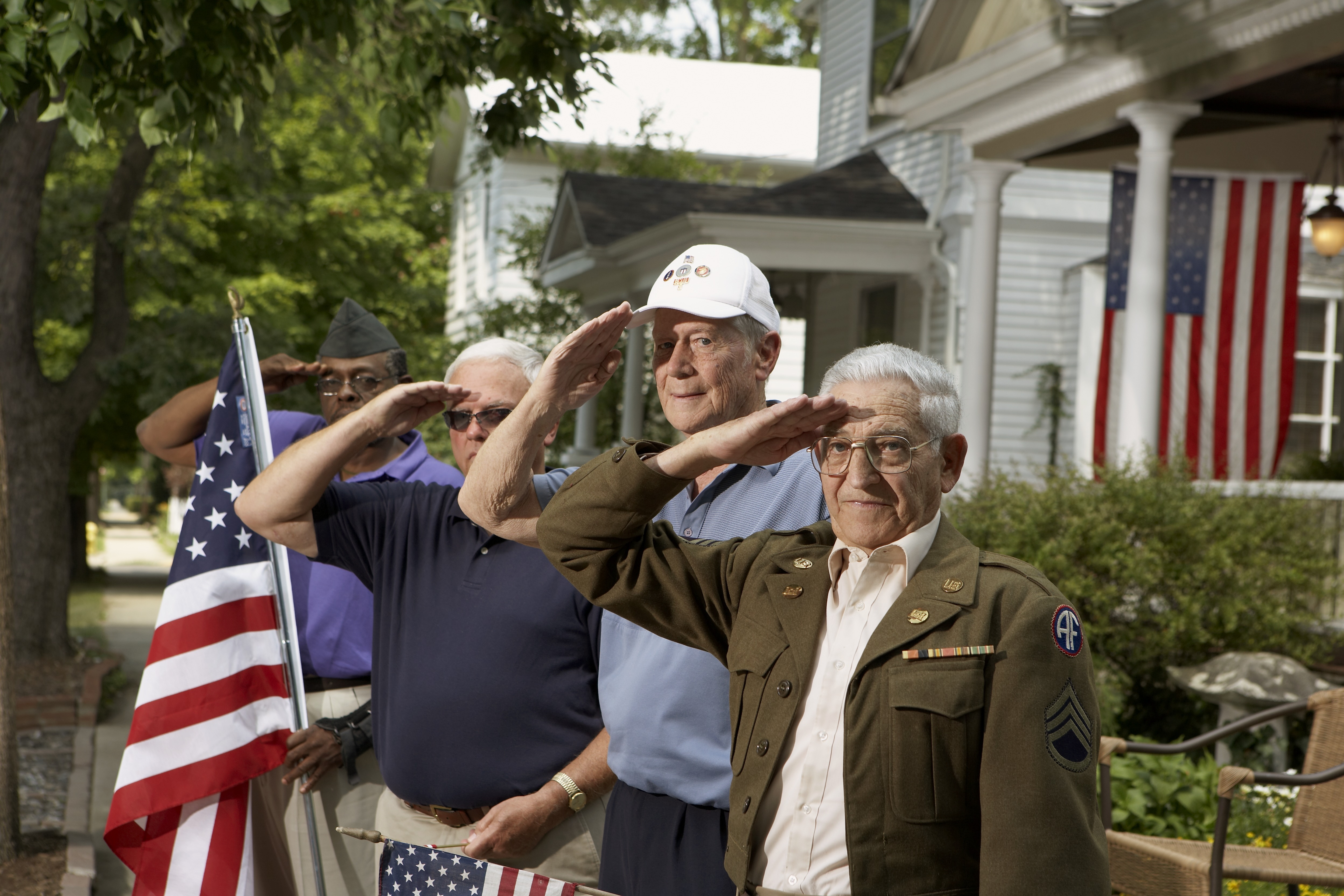 Comfort Keepers Scottsdale provides affordable care for independence and peace of mind to seniors throughout Arizona. Comfort Keepers values the service members of the United States military, which is why we work towards helping veterans and their family members get the care coordination that they need.
Many veterans are not aware of the fact that they are eligible for VA benefits, which can help pay for the care program services. If they qualify, your loved one can soon be on the way to getting the financial assistance they need to help pay for health benefits that will help keep them healthy and safe as they age.
Our office helps eligible veterans complete the aid and attendance benefit application processing for free. We will also do all the legwork and research to check if your senior veteran is eligible for free home care or health services. Accessing these benefits should not be confusing or burdensome for veterans or their families – we're happy to assist you throughout the entire process.
To qualify for VA benefits, you or your loved one must have the following:
Been on active duty for at least 90 days.
At least one of those days should have been during wartime.
Must have been honorably discharged from their military service.
They must need senior care services and not have the funds to pay for them.
The senior care paid for by VA benefits is just like any other care we provide to our clients. Our Interactive Caregiving brand of care focuses on activity and nutrition, and we are always looking for ways to help your loved one stay engaged both in their own care and with their family members.
We provide both personal care and companion care services in Scottsdale, AZ. This includes anything your loved one may need assistance with from bathing and going to the bathroom to cooking, feeding, light housekeeping, and transportation.
We work with each senior on an individual basis to make sure they are getting what they need to stay healthy and safe as they age in their own home and on their own terms.
Learning More About VA Benefits & Non-VA Care
To find your local VA facility or learn more information about VA health care benefits for veterans and surviving spouses offered by the United States Department of Veterans Affairs, such as Community Care or mental health medical benefits (such as counseling for post-traumatic stress disorder), visit the VA website. It also provides information regarding additional non-medical benefits and VA programs, such as the GI Bill to continue education - as well as resources on the VA MISSION Act and how priority groups work
Don't wait to find out if you are eligible for VA health care programs. If you are looking for care outside of what you receive from your primary care provider or VA medical center, learn more about our elder care agency and veterans health care services by giving us a call today at (480) 459-2800. We are standing by to take your questions about private care, and veterans care benefits.