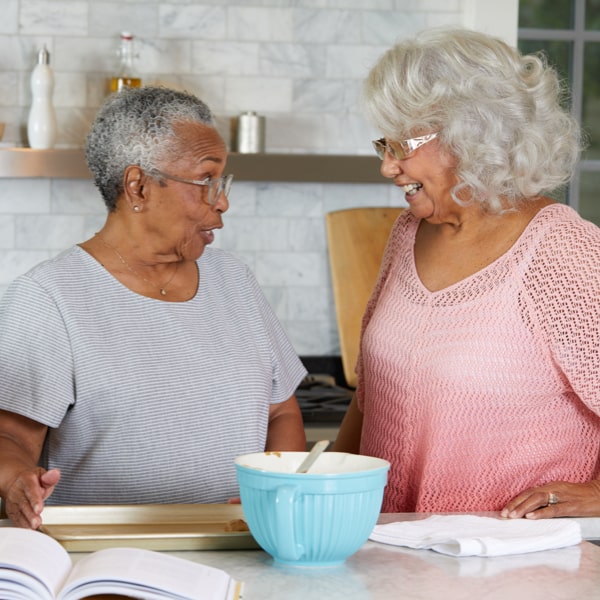 Comfort Keepers Home Care Services in Woodbridge, VA
Home Care services offered by the professional personal care experts - Comfort Keepers of Woodbridge, VA
Do you think that your senior loved one could benefit from home care services in Woodbridge, VA? Are you concerned that they can no longer adequately take care of and manage a household by themselves? Comfort Keepers of Woodbridge, VA is here to help you provide those services and more so that your senior loved one can continue to enjoy life at home. 
There are many senior care programs available through the home care services delivered by Comfort Keepers of Woodbridge, VA. As previously stated, our services are uniquely designed so that your senior loved one is still living at home, and can remain independent for as long as possible. Our team of expert caregivers does everything they can to increase the quality of life experienced by your senior loved one with a unique brand of care that we refer to as Interactive Caregiving. Interactive Caregiving combines a safe and efficient care plan that includes things such as hobbies and exercise so that your senior loved one is not only "taken care of" but feels as if they are truly a part of their own care. We believe that many of these activities translate into helping them live an active and more fulfilling life. Comfort Keepers senior care providers are there for your loved one the same they would be there for a member of their family - and it shows. 
Whether your senior loved one requires home care services or more specialized services such as dementia care, Alzheimer's care, or other forms of care, we offer the quality and compassion that you need in Woodbridge as well as the surrounding areas in Virginia. Our specialists understand that every single senior and their families have unique needs and may require different levels of care. We also understand that your senior loved one may not wish to enter into a senior living facility or nursing home and you may not wish to place them in this type of facility. Comfort Keepers offers many different options as well as a plan of care that is personalized around the needs of your senior loved one. Whether your family needs respite care or whether your loved one requires full-time around the clock care, our office will work with you so that your loved one benefits as much as possible.
For more information on the organizations we work with, or our home care services, contact us or call Comfort Keepers of Woodbridge, VA at (540) 205-3406 to speak with a certified Senior Care Advisor.