Elderly Home Care | Nokesville, VA
In Nokesville, VA, you can depend on the quality expertise of Comfort Keepers® to provide in-home health care for your loved ones. Whether they require around-the-clock personal care, daily care for Alzheimer 's or dementia, or respite care to give you and other family members some rest, our Comfort Keepers® provide skilled, dependable assistance in the home.
Comfort Keepers can also provide safe, reliable transportation around town so that your loved ones can stay engaged and active in the Nokesville community. In addition to helping them get to medical appointments, the grocery store, and the pharmacy, our caregivers will also take them to their favorite spots.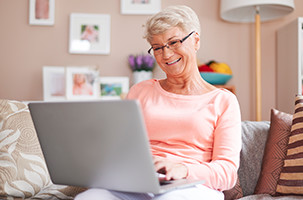 If they want to grab lunch from Tena's Café and then head over to Lehigh Portland Park for an afternoon picnic, we'd be more than happy to accompany them. No matter what the activity, it's important for seniors to know that they can remain active in Nokesville.
We also specialize in providing in-home care for those that have bravely served our country in times of need. We feel that it is our duty to help those who have selflessly given so much for others to live freely. For more information on Veteran's Care, click here.
Comfort Keepers is ready to provide expert, loving, in-home care for your loved ones in Nokesville, VA. Call us 24/7 at (703) 686-4820 to discover more about how we can help.