In Home Care Manassas, VA and Prince William County
Comfort Keepers of Manassas - Elevating the Human Spirit™
Comfort Keepers® is a private pay senior care that has a team of full-time professional caregivers that travel to clients' homes to provide in home senior care services and living assistance. Our work allows seniors and disabled individuals to live independently and as comfortably as possible while aging in place. With our expert caregivers in your loved one's home, you can rest assured knowing he or she is receiving the best care possible all in the safety of their home.
A dependable, compassionate presence you can trust.



Our passion is to provide loving, experienced care and support when you can't be there. We understand the physical and emotional challenges when an aging loved one requires extra help to remain in his or her own home.




Comfort Keepers can ease the pressure on family and friends while providing reliable, expert in-home care. From nutritional meal preparation and grooming to light housekeeping and companionship, Comfort Keepers helps make our clients' lives brighter, safer, and more enjoyable — all from the comfort of home.



My father is under the care of Comfort Keepers and I just wanted to let you know that I am so happy with the care my father has been given by your caregiver, she is such a caring hard worker and my father absolutely adores her. I work in health care myself and you really have to have the heart and soul for it and your caregiver does. Thanks so much for all you do.

--Sue



Winner of Comfort Keepers® 2021 Operational Excellence Award
In-home Senior Care for Northern Virginia
Proudly Serving Manassas, Centreville, Gainesville and the entirety of Prince William County
Our Home Care Services
Our company, Comfort Keepers, provides two types of care: in-home care and specialized care. We provide assistance to seniors with a wide range of needs, ranging from simple daily living assistance to hands-on care for individuals with specialized needs. Read through our extensive selection of home care services listed below:
24-Hour Care: In order to provide the best care and monitor your loved one's health at all times, our caregivers are available to work in shifts.
Alzheimer's and Dementia Care: As a result of our memory care services, people with dementia can remain in their own homes, where they are most at ease. In order to keep you or a loved one safe and healthy at home for as long as possible, our caregivers are trained in the best practices of memory care
End-of-Life Care: We are here to help terminally ill persons and their families emotionally.
In-Facility Care: Even while our organization is known for providing care in the comfort of the client's own home, we also provide services to those in nursing homes and assisted living facilities.
Post-Hospital Care: Also called transitional care, our caregivers can assist older or disabled persons who are preparing to leave the hospital.
Enhance your skills and education by becoming a member of our team. We provide licensed PCA Training to those who qualify at no cost.
Please give us a call for additional information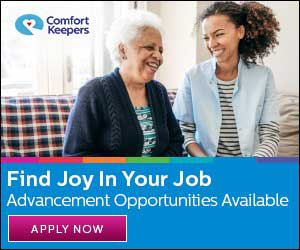 What To Expect
Expect professional and dependable home care from our trained and licensed caregivers who live near you.
Our client care coordinator will visit your home and provide an assessment of your loved one's needs. During our visit we will discuss an individualized plan-of-care based on this assessment. We will also discuss what you can expect from our agency and caregivers. Should you decide to work with Comfort Keepers, our coordinator will bring one of our trained caregivers to your home for the 1st visit and walk her through the tasks that need to be completed while working for you. Our coordinators also offer Interactive Care Coordination. Our Home Health Aides can also help coordinate appointments with doctors, other professionals and family, while keeping all key parties informed. They can also accompany your loved one to the appointments and communicate information back to the family.
Comfort Keepers of Manassas, has always lived by the principle of "mission first, people always." Comfort Keepers and their team of skilled caregivers make it their mission each day to provide the most compassionate, professional, in-home care for seniors and other adults in the Manassas community. Whether they require just a few hours of companionship or around-the-clock personal care, our caregivers are ready to assist your loved ones with expert care so they can continue to live happy, independent lives – inside the home and out in the community.
Our care plans our built on the Comfort Keepers philosophy of Elevate the Human Spirit!
All of our clients receive individualized care plans that are designed and managed by registered nurses on staff who work with you and your loved one to create a personalized Plan of Care designed to meet you and your seniors specific needs.
Comfort Keepers of Manassas also specializes in providing in-home care for those that have bravely served our country in times of need. We feel that it is our duty to help those who have selflessly given so much for others to live freely. For more information on Veteran's Care, click here.
We invite you to look through the site and discover more about the Comfort Keepers style of caregiving. Reach out to us to learn about what we can provide for your aging loved ones in the Manassas community.
Insurance Accepted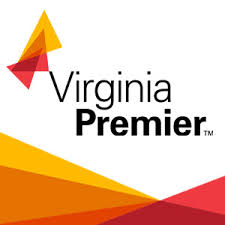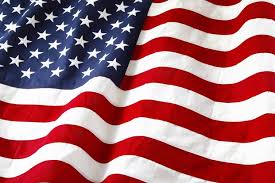 Aid and Attendance
Our office serves Manassas, Manassas Park, Nokesville, Bristow, Gainesville, Haymarket, West Centreville, South Riding, Aldie, Middleburg, Chantilly, Broad Run, Catharpin, The Plains and surrounding areas.
We believe that home remains the safest place for you or your loved one, as indications show that the virus is spread more quickly in large group or public settings. Possible exposure will remain the lowest for those who are able to stay in their homes with limited outside contact. For this reason, we feel fortunate to be able to provide in home care that can keep people at home and limit exposure in group settings through personalized care and support.