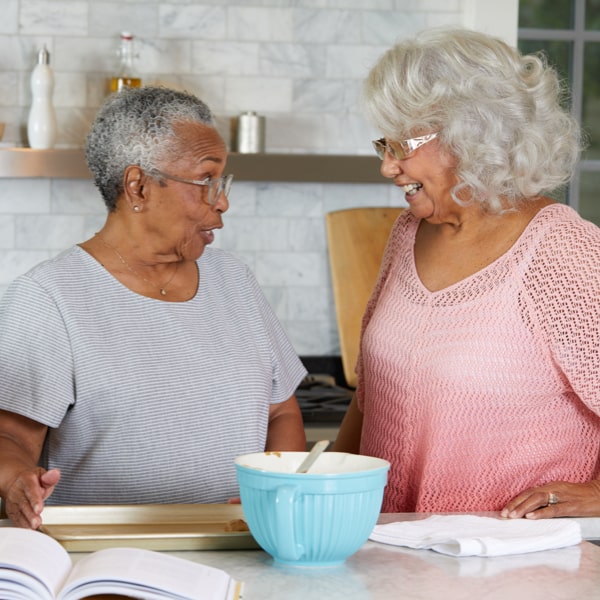 Senior Care from Comfort Keepers of Fredericksburg, VA
Learn how in-home senior care can be the best option for you and your loved ones throughout Fredericksburg and the surrounding areas
When it comes to elder care services, there is an extensive list of items that we can provide to you or your loved one. Each one of our services was specifically created to allow your senior loved one to live independently and happily within their own home. However, when most families or individuals are considering which services they might need or who can provide them, the same question pops up: how will we pay for these services once we have a home care plan in place?
Paying for care shouldn't be complicated, and we try to keep it that way! Comfort Keepers recommends a few different types of payment methods. The first is long-term care insurance. This type of insurance helps cover the cost of in-home care when it comes time for your loved one to utilize these services. This insurance is not the same as regular health insurance and is not (typically) covered by Medicare or Medicaid. However, if your loved one qualifies for Veterans Administration aid or other such programs, the VA will cover some portion of services for your loved one (even if you use Comfort Keepers). Most often our clients pay for care out of pocket.
Care varies from client to client, so not everyone costs the same. At-home care is billed per hour so if your loved one only needs light help a few hours a week, the costs will be less than for a loved one who requires extensive around the clock care. As you take all of this into consideration, it is incredibly important to remember that these senior home care services are significantly lower than what it would cost to house your loved one in a nursing home.
Once you have decided on a care provider, getting care should be the easy next step. Obviously, all providers are different, but within the Comfort Keepers system, care starts with an in-home consultation. This is where we analyze the seniors' dwelling situation, needs, and goals they might have for their care. After taking all items into consideration we create a customized care plan that includes exactly what they would need and the schedule we believe fits best. This can be changed and altered to best fit your needs, and after deciding on a plan, care can begin as soon as we find a caregiver whose personality and skill set will match best to your loved one's needs.
There are many different kinds of services that can be provided. If you're curious, take some time to navigate throughout our care services pages where many of the typical services we provide are laid out. If you have any questions regarding senior care services, please do not hesitate to reach out to us. We are happy to help the residents of Fredericksburg and are here for any questions you might have.