Comfort Keepers Provides Quality Home Care In Fredericksburg, VA
Learn more about your home care options in Fredericksburg, VA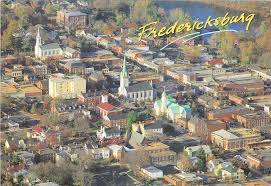 Many family members who have aging loved ones consider putting them in a nursing home in Fredericksburg, VA. However, many do not realize that they have other options, like home care. Since Comfort Keepers can send a caregiver directly to a client's home, they are able to assist with a number of responsibilities and offer customized care options. A caregiver from Comfort Keepers is able to provide companionship, a transportation service around the community, and Interactive Caregiving, offering far more than other senior care providers.
A caregiver from Comfort Keepers is able to assist aging adults in the comfort of home by helping them perform basic responsibilities. Some of these responsibilities include bathing, dressing, meal preparation, medication reminders, and laundry services. A caregiver from Comfort Keepers can be with a client for a couple hours a week all the way up to 24 hours a day. In this way, caregivers are able to provide the most adequate senior care service possible.
One of the most valuable home care services that Comfort Keepers offers is their companionship. Caregivers will be with clients as much as possible in order to offer them the companionship they need. Since many aging adults simply want someone to talk to, having a caregiver around the house is a great way to give loved ones someone to socialize with.
Another home care service that is extremely beneficial is Interactive Caregiving. With Interactive Caregiving, caregivers encourage clients to keep active mentally, physically, and socially active. Whether a caregiver is having a conversation with a client, bringing them out in the community, or encouraging them to walk around the block, Interactive Caregiving encourages clients to stay active on a multitude of levels.
Since a caregiver is able to take clients directly to and from a doctor appointment, loved ones will get the medical treatment they need, free from the schedules of your family members. Caregivers from Comfort Keepers regularly bring clients to Fredericksburg Community Based Outpatient Clinic and other medical establishments in Fredericksburg, VA.
Family members who want to find out more about the home care provided by Comfort Keepers can contact us at (540) 205-8743.