Our Home Care Agency Provides Incidental Transportation around Nashville, TN
Partner with our local home care agency for your loved one's home care services, including transportation needs around Nashville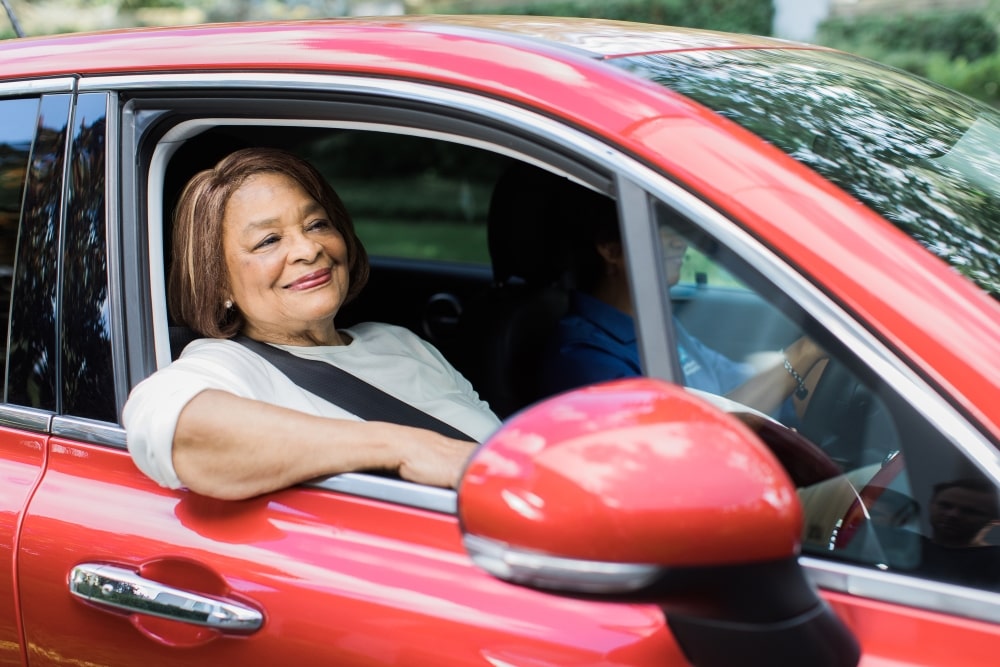 For many families who help meet the needs of an aging parent or loved one, driving can be an issue. More and more seniors choose to live at home, maintaining their independence and lifestyle for longer, and driving can be a major factor in what helps your loved one feel independent. How do you know when it's time to talk with mom or dad about driving?
We know how important it is for seniors to stay active in the community. As your local home care agency in Nashville, we're your neighbors and friends and we share the same community values. That's why our caregivers can help with a variety of mobility and transportation needs, including helping your loved one get to medical appointments, social activities, community centers, and more.
As we age, many parts of the body will change over time. That includes motor skills, vision, reflexes, and other changes that can make driving more difficult. In home care can provide a safe alternative to your loved one continuing to drive. Our caregivers are licensed, bonded, insured, fully trained, and able to make sure that every need your loved one has will get met, including transportation
Helping seniors experience all Nashville has to offer
Incidental transportation services are available from our local home care agency to help your loved one access Nashville's community resources, events, social opportunities, and also run errands. Transportation can also be a component of other parts of your loved one's care plan: we can help them take a stroll in a local park, visit with friends and family, or enjoy a cup of coffee at a local diner. Because a caregiver can also help with mobility device usage or mobility assistance generally, there's no better way for your loved one to get around.
Your mom or dad might be more willing to cede their driving abilities if they know they have a safe alternative. When you partner with Comfort Keepers home care agency, you can give your loved one access to mobility assistance, transportation, companionship, and help with a wide variety of everyday needs. Not only can you be sure that they're able to get to any appointment or activity in their schedule, but you can also rest assured that their daily needs like fresh meals, timely medication, and clean linens are met too.
If your aging parent lives alone in Nashville or the surrounding area and you're concerned about their safety, Comfort Keepers is here to help. Call our local office today at (615) 219-5126 to learn more about our elderly care services.