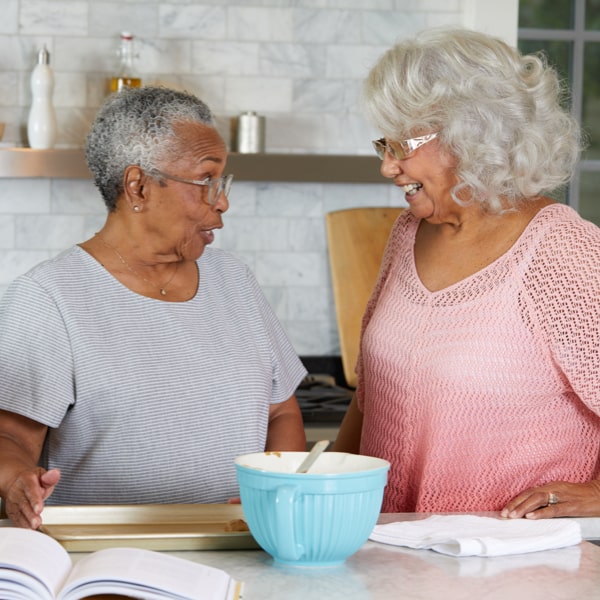 Comfort Keepers Provides Quality Senior Care Services to Residents of Covington, TN, and the Surrounding Areas
Discover the variety of in home senior care services that we offer in Covington, TN. 
At Comfort Keepers Home Care in Covington, TN we know that senior care is not a one size fits all approach, which is why we offer unique plans of care to each of our clients, to ensure that their individual needs and desires are always being met.
How Senior Care Services Will Help
Our in home senior care services allow seniors to live comfortably in their own home. While your loved one may not have as good of mobility as they used to, they may still enjoy the freedom and independence of living in the home they know and love. Comfort Keepers of Ann Arbor offers trusting and private home care services for a wide range of senior needs.
If the senior in your life could use some additional help at home Comfort Keepers is here to help. The senior care services we offer vary widely and are tailored to the needs of each client that we work with. For example, your loved one may need someone to come in each week to do laundry and light housekeeping. Others might need assistance every day with grooming and bathing. Other services include meal preparation, mobility assistance, transportation, medication management, and toileting care. We also offer specialized dementia and Alzheimer's care, as well as 24-hour care.
Contact Us
At Comfort Keepers, we know that seniors have unique needs, and there isn't a one size fits all care plan. That's why we spend the time getting to know your loved one and creating a care plan together. We're also flexible and will review the care plan as needed to make sure that your loved one is still getting the best care possible. Contact us online or call our office at (901) 910-1636 today to find out how we can help your senior living in in Covington, TN and the surrounding areas.