In Home Care Services for Seniors in Greater Summerville, South Carolina
Comfort Keepers offers a complete range of home care services for seniors in Summerville, Ladson, Goose Creek, Johns Island and the surrounding areas
With the assistance of a caregiver, your loved one can remain in their own home. Many seniors choose to spend their golden years at home to stay in familiar settings as they age, and many flourish in this setting. Comfort Keepers caregivers can offer your senior the in home care services they require to be safe and well.
Our In Home Care Services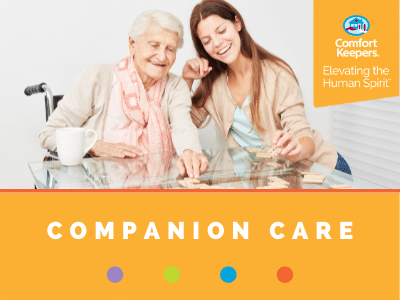 Our caregivers are committed to developing strong bonds with the clients in their care. Our compassionate care services include aiding them with daily activities, engaging in their favorite pastimes, and transporting them to their favorite parks or restaurants.
---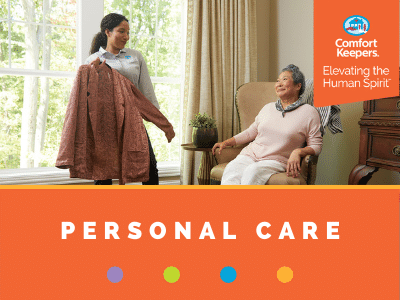 Our compassionate caregivers provide careful help with personal grooming and bathing requirements. Fall prevention, mobility help, transferring, toileting and incontinence care, washing, dressing, and grooming are all examples of personal care services.
---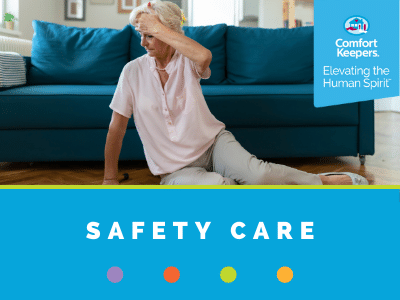 Our Safety Care Products help seniors maintain a sense of safety and security at home and when out and about. This category covers items such as safety accessories, home monitoring systems, and prescription management tools.
---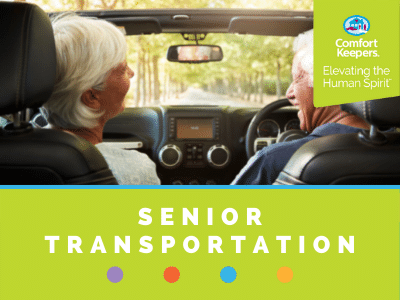 Transportation assistance for seniors who desire to venture out. Our caregivers frequently accompany their clients to parks, doctors' visits, restaurants, and shopping malls.
---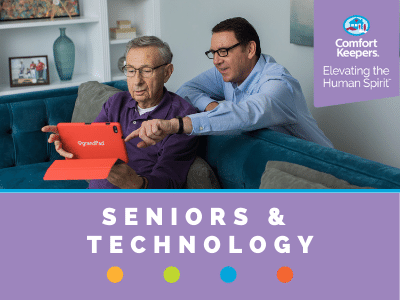 If your loved one is socially isolated, our team will ensure that they maintain contact with friends and family via phone conversations, video chats, email, social media, and texting.
---
We encourage seniors to pursue interests such as hiking, cooking, or working on a particular craft project. We believe your loved ones must have their needs fulfilled and have the chance to participate in their preferred activities. We focus on companionship and friendship because many elders experience loneliness, and for some, their caregiver may be their only frequent visitor.
---
How We Can Help
Comfort Keepers' experienced caregivers can assist with everything from simple cleaning and laundry to overnight support. Our care team will work with your family to ensure your loved one receives the appropriate amount of care. While some elders require only a few monthly visits to clean and prepare meals, others may require daily visits or 24-hour care.
Receiving care, especially for more personal needs, can be difficult at times for elderly individuals. When someone who has previously been highly independent requests assistance with personal care duties such as toileting and bathing, they may feel particularly vulnerable or embarrassed. Our caring professionals will treat your loved ones with dignity and respect and attend to their needs.
Request a Complimentary Care Assessment
If you'd like to learn more about the in home care services offered by Comfort Keepers to seniors in Summerville, Ladson, Goose Creek, and the surrounding areas of South Carolina, please click one of the icons below. Our care team is delighted to answer any questions your family may have about our services and to schedule a complimentary, no-obligation consultation for families. We're looking forward to speaking with you!