Signs that a Senior Loved One Needs Help at Home or In-Home Care
By LaToya Waldo, Owner/Administrator, Comfort Keepers of the Low Country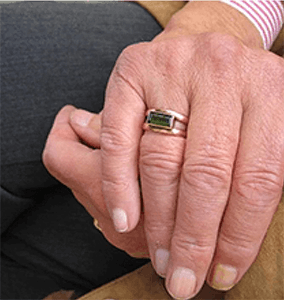 Families often take the lead in caring for a senior who needs help to live in his or her home according to Pew Research. Six out of every 10 caregivers work full-time, however, and some seniors need greater care--at least during the daylight hours. Hiring outside personal care assistants who are trained in senior care can provide support, identify senior needs and encourage seniors to live more active lifestyles. Seniors can age in place in a familiar environment where they can function relatively normally without suffering the embarrassment of revealing their ongoing weaknesses to family members.
Top 10 Signs that a Loved One Needs a Caregiver
Forgetfulness is common as people age, but extreme cases could indicate Alzheimer's or some other form of age-related dementia. This symptom is often the most obvious sign that a loved one needs help at home.
Other signs of senior debilitation include the following:
Lack of Healthy Food
Poor diet often indicates that someone has problems caring for himself or herself. Weight loss, spoiled food in the refrigerator and depending on food deliveries might indicate physical or mental problems that make preparing food impossible.
Poor Personal Hygiene
There are many hygiene-related signs that a senior needs help at home. Unpleasant body odors, the smell of urine in the house, poor or infrequent grooming of a loved one and a senior wearing dirty or stained clothes are strong signs that someone needs help.
Mood Swings
Seniors often show extreme mood swings--especially when they can't follow their normal routines.
Loss of Interest
Seniors with cognitive or physical difficulties often lose interest in their favorite activities and hobbies.
Poor Judgment
Seniors are often the targets of telemarketers, salespeople and aggressive marketing tactics. The elderly often display poor judgment by ordering frivolous or unnecessary items and donating too much money to charitable causes.
Mobility Problems
There are many signs that a loved one isn't able to get around. Trouble walking, standing and sitting are common symptoms of arthritis and spinal problems. According to Ncbi.nlm.nih.gov, mobility problems reduce a senior's quality of life and force many of the elderly to live as shut-ins. Arthritis can cause severe disability and pain, so mobility challenges should be promptly investigated.
Extreme Household Clutter
People with physical limitations often let the house become cluttered, dirty and unsanitary.
Failure to Take Care of Finances
One sure sign that a person is having difficulties functioning normally is the failure to manage his or her finances. Late notices, bounced checks, calls from bill collectors and service disconnections are the most noticeable signs. However, more subtle indications include refusing to go out, celebrate holidays, buy new clothing and file taxes.
Frequent Accidents
Seniors are prone to illnesses and accidents even when they haven't lost any mental function. One accident might be normal, but frequent accidents, bruising and injuries are signs that something might not be right. Driving accidents and fender-benders are also signs that an elderly family member might need to quit driving.
Failure to Take Medicine Properly
Seniors might need help renewing their prescriptions, picking them up and keeping medical appointments. Some seniors might forget to take their medicine or take incorrect doses. After noticing medication issues, it's important to solve the problem for safety and health reasons.
It's not necessary to move to a nursing home or assisted living facility just because a senior family member loses a step or two. Many people can function well if they have someone to help out at home. Hiring a competent care provider not only benefits seniors but also provides help for their families by assuming some of their obligations.
Finding Reliable Senior Care in Hilton Head, Bluffton and Surrounding Areas of South Carolina

South Carolina offers many senior activities that can help a loved one stay active and enjoy a high quality of life. Seniors can take guided tours, meet others at the Island Rec Center for seniors, play golf, go the beach and participate in dozens of senior programs. A compassionate and trained caregiver is ideal for ensuring that aging seniors remain active, get medical care and live as well as possible.
Even if a senior and the family feel that they can't afford professional care, there are federal aid programs available according to AARP. Benefits for the aging include health care, food assistance, utility assistance, prescription drug help and other programs. Another frequently overlooked option is long-term care (LTC) insurance, not only does that insurance cover injuries and illnesses it can be used to pay for in home senior care.
---
From our main office in Bluffton, SC we serve the senior residents of Bluffton, Okatie, Hilton Head Island, Beaufort, Sun City, Palmetto Bluff, Callawassie Island, Fripp Island, Walterboro and the surrounding communities.
We provide quality, customized care, including dementia and personal care, senior companionship and help around the home for seniors who wish to live independently at home.
We also proudly provide care for veterans and can assist eligible veterans and spouses obtain Aid & Attendance Benefits from the Veterans Administration. If you have questions about our caregiving services or would like to receive a free in home needs assessment and senior home safety inspection, please call our office at (843) 757-7731 or contact us online.