Caregiver Tips: Planning for In Home Care
May 15, 2018 by Comfort Keepers of the Low Country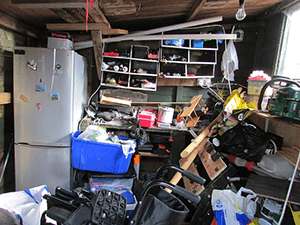 Many family members never quite know when the right time is to begin planning care for their senior, or how to go about it. Where does one even start?
Thankfully, you're not alone. Many family caregivers find themselves in this predicament. Here are some tips for effectively planning care for your senior who really needs it:
The Sooner, the Better
You may think your senior is fine right now, so why bother planning care just yet?
It's better to be safer than sorry, and to have care mapped out well in advance before they get to the point of truly needing it. What's better, starting them off with minimal care via yourself or an agency can help better transition them into total care if and when they need it.
This is especially important to consider for seniors who have medical issues or progressive conditions, such as Parkinson's or Alzheimer's disease.
If you're unsure of when to start tentatively planning care, look for these red flags in your loved one's home:
There's moldy food in the kitchen or fridge
Their mail is in piles, unopened
Their yard and home is dirty and cluttered, as if they haven't cleaned in a long period of time
Their personal hygiene is worsening
They're losing weight from not eating
Designate a "Main Person"
When planning care with other family members, be sure there is one person that is the final decision-maker/go-to person.
This way, when a disagreement arises, everyone knows the main person's decision is what should be done above all else. Oftentimes, this person becomes the power of attorney (POA) for the senior when they're no longer to make their own medical or financial decisions.
Formal and Informal Meetings
You can have as many informal meetings as you want with family members, friends, and other resources that may be able to help your senior, such as cleaning or meal-delivery services.
Also look into formal meetings with caregiving agencies, your senior's healthcare providers, and other professionals that can be an integral part of your loved one's care down the line.
The Nature of the Job is Gradual
Remember that caregiving doesn't happen over night – your senior's needs will change over time, thus changing your responsibilities as a caregiver. Be aware of this dynamic and keep your options open-ended for their future care.
For example, what if you're determined to keep them at home, but their needs later on require 24-hour supervision at a nursing home? Look into both options instead of focusing on one route.
Senior-Proof the Home
This is actually an important form of care that many caregivers don't think about. Making their home safer for them to be in (or your home, if they're living with you) can help protect them from falls and unnecessary injuries.
Here are just some examples of ways you can make the home more senior-friendly:
Remove tripping hazards, such as throw rugs or clutter. Cover loose electrical cords.
Install grab bars in handy places, such as in the bathroom or in difficult-to-navigate spots.
Increase the lighting both inside and outside the home. Plug in some nightlights by their bedroom and leading to the bathroom in case they need to use the restroom at night.
Have a mobility aid nearby at all times, such as a walker or cane for them to use. You can move the furniture so that they can grab the back of it to guide them as they walk, too.
Step Into Their Shoes
Remember whom it is you are planning care for. Think about what they would want, within reason. Be sure they're an active voice in decisions made in their care, even if they're unable to make decisions for themselves any longer.
Having them feel involved will result in better cooperation, increased mood and improved quality of life. That's the whole point of planning quality care for them after all, isn't it?