Sun City, SC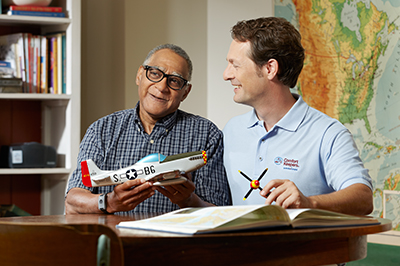 When considering in-home care solutions for your loved ones, look no further than Comfort Keepers® of Sun City and Hilton Head, SC. Through our unique system of caregiving, we offer seniors and other adults in the community with expert, loving, in-home care.
From its vibrant nightlife to the relaxing beachside activities, Sun CIty always has something unique to offer residents and visitors alike. At Comfort Keepers, we want seniors to feel they can continue pursuing their interests in the Sun City and Hilton Head areas.
Whether they belong to the Island Rec Center and want to visit for a night of games, or if they simply need to visit Piggly Wiggly for groceries, our trained caregivers, called Comfort Keepers®, will provide dependable transportation. Remember that Comfort Keepers is ready to help your loved ones with all of their in-home needs.
Call us today at (843) 757-7731 to learn how we can provide quality in-home care for your loved ones in Sun City, SC.