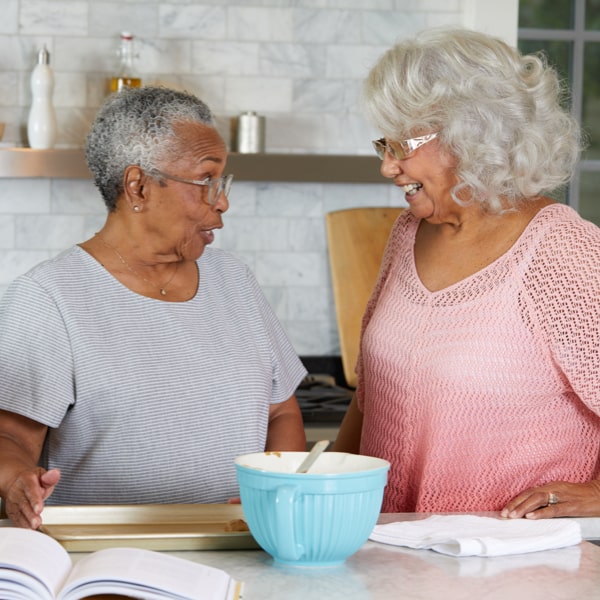 Senior Care Services in Pottsville, PA
One care plan for all of your needs
Have you been considering the possibility you might soon need to move into a nursing home or assisted living facility? If so, you are not alone, it is a question countless thousands of seniors across the country ask themselves every day. The good news is that there is an alternative, one that will allow you to remain in the comfort of your own home. Our senior care services in Pottsville, PA can provide you with a highly qualified and skilled caregiver who can be there to help.
Our services include an extensive range of homemaking chores such as light house cleaning, laundry, nutritional meal preparation, and shopping. Many of these chores become harder to do on a regular basis and are often the main reason so many seniors in Pottsville, PA choose to move into a nursing home. There are times when you may be able to get family members to help, but often this help is sporadic and may not be able to take care of every need you might have.
Give us a call at (570) 621-2800 to learn more!
Plenty Of Senior Care Options Under One Roof
This is only one part of the many services available through the Comfort Keepers senior care services program. Our caregivers are also there for you on a more personal level. This includes assistance with bathing, grooming, and other personal care services such as trimming your nails or painting them. Our caregivers can also help with toileting and incontinence care.
Our mission is for our caregivers to provide you with the same level of care or better than you would receive in a nursing home, while at the same time ensuring you can continue to enjoy living in the comfort of your own home. Our caregivers are chosen not only for their skills and training, but also for their ability to provide wonderful companionship. We want you to be able to continue living with as much independence and dignity as possible so that you can enjoy your golden years.
Find Out How We Can Help
If you would like to find out how our senior care services can help you or your loved one remain in your own home in Pottsville, PA, contact us online anytime or give us a call at (570) 621-2800. Our senior advisors can answer any questions you may have and then schedule your free care consultation with an advisor to discuss your needs in person and develop a working care plan that fits your needs now and that can be adapted as they change in the future.