Senior Care in Pittsburgh, PA and the Surrounding Areas
Get to know the expert senior care providers in the Pittsburgh area with the Comfort Keepers team
---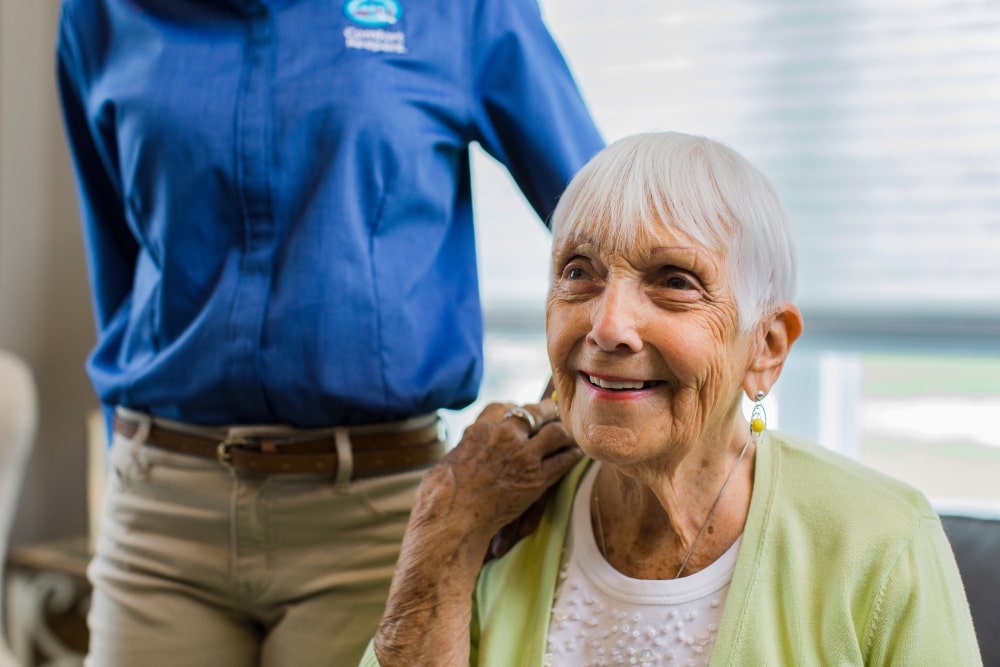 When a loved one starts to need help with everyday tasks, family members are often the first to respond. Perhaps you bring homecooked meals to an aging loved one or provide rides to doctor's appointments. For many seniors, aging at home and living independently means the opportunity to maintain relationships with family, friends, and neighbors, and maintain their current lifestyle. If you're helping to meet daily needs for a loved one, in-home senior care can help make sure they remain safe, healthy, and happy for longer.
At Comfort Keepers, we're proud to offer best in class senior care in the Pittsburgh area. Our local agency is staffed by folks who have deep experience in the home healthcare field, and often have acted as caregivers for their own family members. We're ready to walk you through the ins and outs of accessing in-home senior care, from building your own unique care plan to finding the right caregiver for your loved one.
Our mission to improve the quality of life for each of our clients is supported by three main ideas:
Seniors with active minds are more happy, more engaged, and lead more enriched lives.
Seniors with access to well-rounded nutrition can have a more active mind and body.
Seniors who live in safe environments are more likely to stay safe and can receive a more timely emergency response and a faster recovery period after an accident or illness.
Our senior care plans incorporate each of these elements, using input from your loved one and your family to help shape daily activities. Just like there's no medical advice that's one-size-fits-all, every senior care plan we administer is customized so that we can be sure we're meeting the needs of each of our clients.
For instance, many seniors experience less diverse nutrition or lowered access to fresh meals if they have a lack of transportation or mobility. A senior care provider from Comfort Keepers can provide safe transportation to the grocery store, help plan meals that follow any dietary guidelines from your loved one's medical providers, and find ways for your loved one to engage in the process of planning, cooking, and enjoying fresh meals.
If you're concerned about the safety of an aging loved one who lives alone, Comfort Keepers is ready to help. Contact our local office serving Pittsburgh, PA and the surrounding areas today at (412) 203-5217 to learn more.