You Won't Find Better Companion Care for Seniors in Pittsburgh, PA
Get the Best Companion Care in the Steel City from Comfort Keepers
---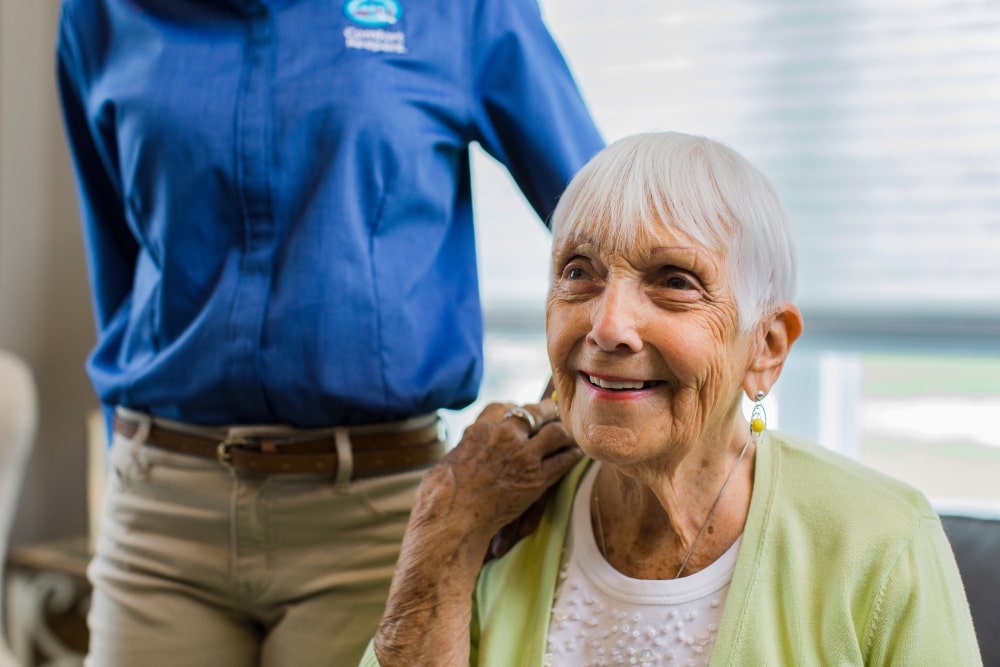 Pittsburgh may be a large city, but we know how to take care of each other – right down to individual neighbors. That's the basic idea behind our award-winning companion care from Comfort Keepers of Pittsburgh, PA. With it we make ordinary chores and daily tasks more enjoyable through home care that looks after seniors with love and thoughtful devotion. We share laughs and friendship while completing a few tasks along the way. It's all part of our service to keep seniors aging in the comfort of their own homes. No matter which neighborhood you call home – Bloomfield, Garfield, Friendship, East Liberty, Polish Hill, Shadyside – we'll come straight to your door. Call Comfort Keepers of Pittsburgh, PA today at (412) 203-5217.
How Does Companion Care Work?
Companion care is a type of home care what offers services to older adults which they might have trouble doing alone. We provide the same services that personal or home health aides do, but we can offer even more. Our goal is to provide plenty of emotional support and socialization with everything we do:
Light housekeeping
Household chores like laundry and dishes
Errands around town, including grocery shopping
Meal planning, cooking and eating together
Planning / scheduling appointments and social time
Transportation to and from events in the area
Making sure the right medicine is taken at the right time
Light physical exercise such as walking or dancing
Game playing, listening to music, sharing life's problems and talking with each other
An All-Inclusive Attitude to Companion Care
We find great success with Interactive Caregiving, a type of care that is holistic and cares for the entire person – physical, mental, emotional and social self. Rather than doing tasks for your loved one while they stand by passively on the sideline, we engage them with the matter at hand and work together until its completion. The result is a senior citizen who stays more active and sharp for whatever life throws their way.
Call Us for Companion Care in Pittsburgh, PA Today
We serve throughout Pittsburgh, PA and the surrounding area, so call us to learn more about how companion care can assist your loved one and make their life even better. We are eager to make a difference in your life and free up your time so you can enjoy each other more. Call us to learn more.