Testimonials: Our Trusted At Home Care Agency in Bridgeville, PA
What People Throughout the Bridgeville Area Are Saying About Our At Home Care Agency
Hundreds of people every day discover the exceptional brand of at home care provided by our at home care agency—from seniors and their families to the exceptionally caring people who discover our agency and choose to become a caregiver themselves.
Our clients rely on our at home care agency to provide industry leading, caring assistance to enable them to live happier, safer lives in the comfort of home. We work hard to ensure that our services fit with the expectations and needs our clients bring forward to us. The personalized care we provide and attention to detail truly do make a marked difference in the lives of those we serve.
Whether your loved one is looking for companionship services or specialized care based on a specific diagnosis, our at home care agency can help. The caregivers we assign to your loved one are hand picked based on his or her interests, personality and needs. Often clients praise us for matching them with individuals who become essential to their lives not just as caregivers, but as friends, confidants and even family.
Read below to find out more about the clients we serve and our care services have been able to improve their lives.
For more information about our elder home care services, please browse the resources listed below. If you have additional questions or are ready to begin your services, contact our office serving Bridgeville, PA and neighboring areas today either by phone at (412) 204-7975 or online. We are available 24 hours a day, seven days a week to help guide you through this process and answer any questions. Our compassionate staff are on hand to discuss your loved one's unique situation and how our care can help.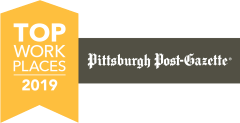 "No service could be better!"
"Very pleased with all the caregivers. They were all very kind. They made my father very comfortable."
"CK is an excellent source for caring for loved ones when the primary caregivers need supplemented. The liaison between the CK and the patient's family whether scheduling or business office was always first class. Comfort Keepers were a godsend for my family and me at a time when we needed a break before my uncle moved into a long term care facility."
"You were there on Christmas Eve-as I was so tired I went home to sleep knowing someone I trust was with John in the hospital room."
"Michelle has been wonderful - reminds me of my granddaughter. Your company has been great - meeting all my needs."
"Mary is absolutely A-1. Comfort Keepers is an A-1 company."
"Outstanding service and care from everyone at Comfort Keepers - Thank you for your help with my Mom."
"You offer a very important service and we are glad you were available for us."
"The staff went above and beyond to meet our needs - on short notice - always polite, respectful, and professional. You are wonderful!"
"Having the accessibility to this service was so important during the initial stage of my father's medical state as I was able to keep him at home until his condition worsened. I appreciate having that time to adjust to his diagnosis."
"Every aspect went smoothly and the caregivers were excellent. Well done!"
"When we had emergencies, Comfort Keepers went to extra efforts to meet our needs. They were always caring."