Comfort Keepers Offers Senior Care in Bixby, OK
Comfort Keepers focuses on providing the best senior care in the comfort of one's own home. We realize that most aging adults want to remain in their own house as long as possible and we are able to assist them by being by their side. We focus on providing a number of in-home personal care services that keep our clients safe and happy.
Comfort Keepers is The Leader In Senior Care Throughout Bixby, OK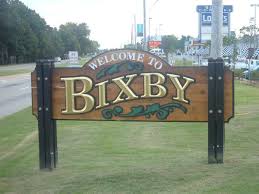 The reason why so many clients choose to work with caregivers from Comfort Keepers is that they focus on the joys that life has to offer. We like to engage with our clients and get to know them on a personal basis over the long term. In addition, we like to focus on enjoyable activities that give our clients something to look forward to on a daily basis. We like to take trips to Bird's Eye Treasures Antiques, enjoy nature in the area, and visit other locations around Bixby. These daily trips not only make our clients happy but also create a long term bond.
We assist our clients with in-home personal care that allows them to remain independent while receiving the assistance they may need. One great benefit of having a caregiver present is that they can respond to emergency issues, if necessary. In addition, Comfort Keepers offers assistance by reminding clients when it is time to take their medication and other important items on their schedule. In this way, you know that your loved ones are being taken care of. We assist our clients with dressing, bathing, and any other activities they wish to take part in. Our goal is simple, we want to give our clients what they need to continue living in their own home and enjoying the zest of life.
Comfort Keepers also brings clients to doctor appointments at the Omni Medical Group, the Faith Family Clinic, and other medical establishments in the Bixby area. This allows us to make sure our clients are getting to their doctor appointments on time. Those who trust Comfort Keepers with senior care should be confident their loved ones are getting the medical care they need.
Those who want to know more about the in-home personal senior care services offered by Comfort Keepers can contact us at (918) 205-1756 and find out more.