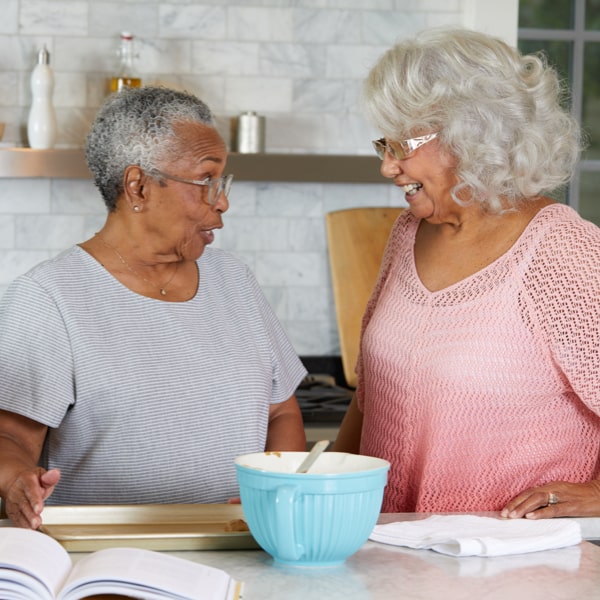 Comfort Keepers is proud to extend our home care services to families in the Tulsa, OK area.
Comfort Keepers of Tulsa, OK offers an array of home care services to help you or your senior loved one remain independent at home. You can check out the many different types of services that our Comfort Keepers location offers, but the most common question we get is - how do we pay for care once we decide to utilize your services?
When it comes to paying for senior care services, Comfort Keepers of Tulsa, OK recommend a few options. However, if your loved one can't afford long-term care insurance and doesn't qualify for Veterans Administration aid or other programs, your family must tap into their life savings and payout of pocket. How much will they pay depends on the amount of care they need. Actual costs cannot be predicted because seniors with dementia often need full-time care for many years. However, the cost of senior home care services is significantly lower than the cost of a nursing home.
If you are interested in working with highly trained and compassionate senior care services providers, contact Comfort Keepers. We will provide one-on-one care tailored to your loved one's needs and wants. Unlike in hospitals and nursing homes, you will be able to visit them any time you want and spend some quality time with your loved senior. Caregivers will make sure your parent maintains good hygiene. If they need assistance, they will help them with bathing, shaving, and getting dressed while treating them with respect. They will cook nutritious meals and make sure your loved one maintains a healthy diet. If your loved one no longer drives, caregivers can also give your loved one a sense of independence by driving them to appointments, shopping, or other destinations. This way they can lead an active social life and avoid feeling like they're trapped in their house. If your loved one is using medications, caregivers can make sure that they take them as prescribed. They can keep you informed about your loved one's condition as much as you want to.
Are you interested in learning more about the home care service options available to you in the Tulsa, OK area? Call Comfort Keepers at (918) 205-1756