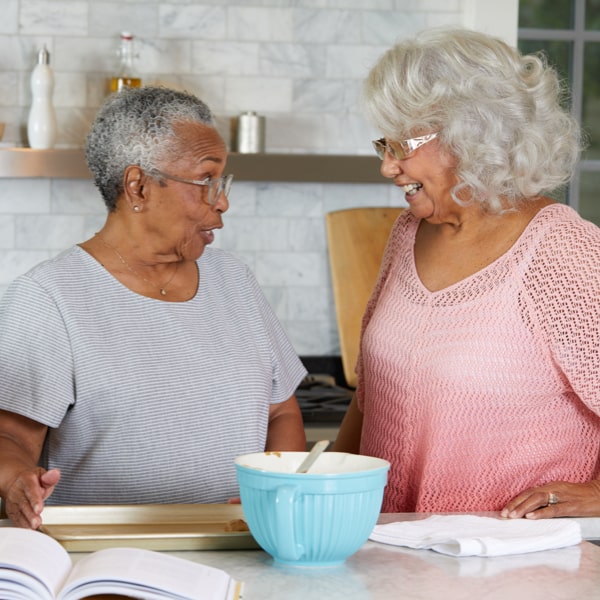 Senior Care Services from Comfort Keepers of West Chester Township, OH
Learn more about the home care services available for elders in West Chester Township and the surrounding areas.
Comfort Keepers of West Chester Township, OH is dedicated to providing older adults in the West Chester area with the type of senior home care services that give them the opportunity to live a safe, fulfilling and independent life in the comfort of their own home. In-home care plans cater to the specific needs of each senior to ensure that they receive the type and quantity of care that will help them thrive in their later years.
Exceptional Caregivers
Providing top-notch home care would not be possible without hiring exceptional caregivers who we like to call Comfort Keepers. Every caregiver must pass a screening process which includes a background, driving record and personal reference check. They are required to complete a training program that will give them the skills necessary to successfully support older adults in any condition. Comfort Keepers also attend mandatory continuing education classes to constantly enhance their knowledge of senior care services. Additionally, they are bonded, insured and covered by worker's compensation to give you and your family peace of mind.
Consultations with Client Care Coordinators
If you choose to explore in home care for your older loved one, you and your senior will meet with a client care coordinator. The role of the client care coordinator is to get to know your senior's medical condition, medications, and unique needs. Once they get a better feel for how your older adult may benefit from a senior care services plan, they will match your loved one with a Comfort Keeper. Client care coordinators will keep your senior's personality, preferences, and requirements in mind when searching for the right Comfort Keeper.
Contact Comfort Keepers of West Chester Township, OH to Learn More
Senior care can significantly improve your older loved one's overall quality of life. To learn more about our service offerings and arrange a home health care appointment with a client care coordinator, do not hesitate to contact us or call (513) 208-2414.