Comfort Keepers of Roswell, NM Helping the Homeless, Working Poor and Unemployed
FOR IMMEDIATE RELEASE
Contact: Jourdan Spragins
Email: Jourdanspragins@comfortkeepers.com
Phone: 469-733-3759
Community Comes Together to Help the Homeless, Working Poor and Unemployed
ROSWELL, NEW MEXICO (May 14, 2020) – Comfort Keepers is a leading provider of senior home care in Roswell NM and a supporter of the community. Comfort Keepers is giving back to the community with a donation of $1,000 to the Roswell Community Kitchen on Tuesday, May 19 at 10:30am during the meal serving.
"We want to do everything we can to help our community during this pandemic and helping provide the Community Kitchen with additional resources seems like a great place to start. It's clear that the people of Roswell care deeply about the issue of hunger and are deeply committed to helping our community." Cindy Lewis and Rick Spragins owners of Comfort Keepers.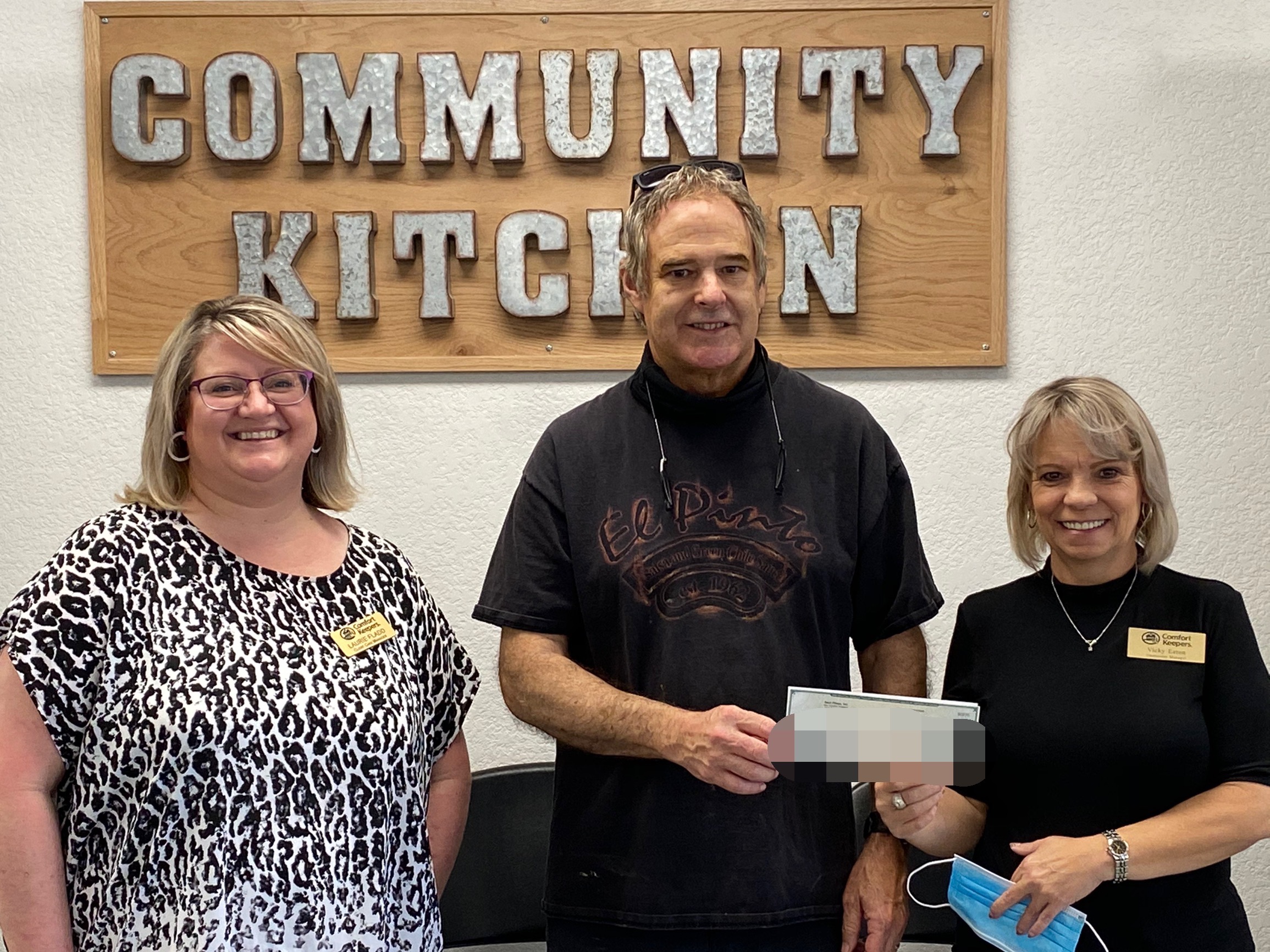 In response to the COVID-19 pandemic, Comfort Keepers has made this donation to help support the local Roswell Community Kitchen. This is especially important now as the number of unemployed has significantly increased across the state. The unemployment rate in New Mexico has passed 5.6% during the pandemic and is continuing to rise. Comfort Keepers believes in the Roswell Community Kitchen's mission to serve the homeless, working poor and unemployed.
For more information on the Community Kitchen contact Brad Ussery at 575-623-1926.