Palliative Care and End of Life Care in Los Lunas, NM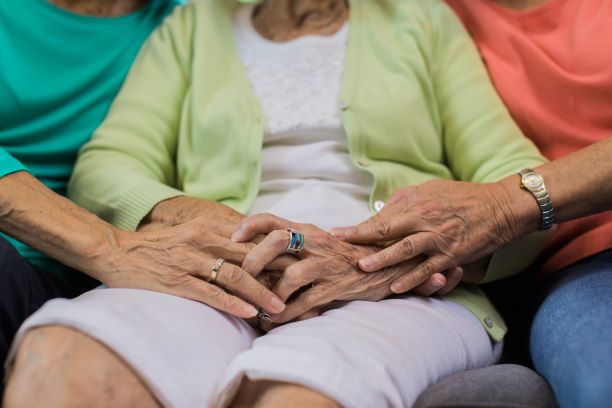 Many seniors with terminal illnesses or those with degenerative diseases wish to remain in the comfort of their own, familiar homes. Family caregivers may feel overwhelmed by the new responsibilities and, of course, emotions that come with providing round-the-clock, in-home care for their senior loved ones. At Comfort Keepers in Los Lunas, NM, we understand these emotions, are ready to provide comforting and supportive palliative and end of life care for seniors and their families.
End of life care 
Our end-of-life care team can assist and support you and your loved one by working directly with you and your family to assess your care needs. Our Comfort Keepers end of life care team can support you and your loved one by working with a hospice agency, palliative care provider or medical provider to fully meet the family's care needs. 
Our caregivers are certified and trained to provide comfort and non-medical care, which can include anything from transferring and positioning, toileting, and light housekeeping, to bathing, dressing, and personal hygiene. We can help with many daily tasks that have become too difficult for your senior to perform.
Comfort for the family
The ultimate goal of our end of life care is to provide you and your family with the ability to make the most of your limited time together. We understand this sensitive time, and we customize care plans to meet your family's unique care needs. For end of life care, this may mean part-time assistance only a few days each week, part-time everyday care, or around the clock 24/7 care. We work with you to customize a schedule that best suits your family's needs.
Companion Care
Companionship care is worked into each of our senior care plans, and our care providers are specially trained to provide conversation, friendship, activities, and comfort care to senior clients and their families. We know that a helping hand, a listening ear, and kind words from a familiar face can uplift the moods of your senior facing physical and emotional difficulties.
Comfort Keepers of Los Lunas, NM is available to provide the care and support you need after the passing of loved ones. Our care team can assist in finding grief groups and other supportive resources to help your family as much as possible for you during this difficult time.
We are here to help
To learn more about our palliative and end of life care services, please contact us or call (505) 225-3256. We are happy to answer any questions you might have to help you find the best care solution for your senior loved one.