Comfort Keepers Provides End of Life Care in Los Lunas, NM
Certified end-of-life caregivers tend to terminally ill seniors at their homes in Los Lunas and surrounding areas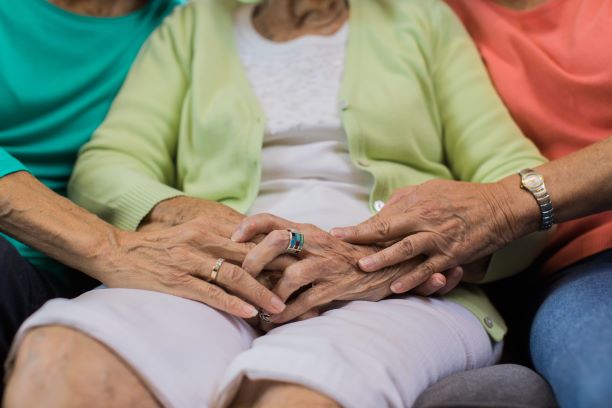 When a loved one is diagnosed with limited life expectancy, it is normal for them to want to spend whatever time they have left at home rather than in the nearest hospice.
But families often wonder how to make this happen – many primary caregivers are not qualified to provide end of life assistance and many are simply overwhelmed by the whole situation.
Comfort Keepers can offer a solution. Our independently owned and operated office in Los Lunas provides compassionate, customized end of life care services, allowing terminally ill seniors to get the care, assistance, and companionship they need to spend their final weeks or months as comfortably as possible and at home.
How We Can Help
With years of experience in providing end of life care for countless families in and around Los Lunas, NM, we are ready to collaborate with and work side-by-side with hospice agencies, palliative and healthcare professionals, and other medical workers who are typically involved with end of life transitions. By working together to create an all-around support plan, we can alleviate much of the discomfort and make sure all needs are met.
Our trained caregivers are certified to provide non-medical care and assist your loved one with many tasks. We can help with anything from transferring, positioning, and toileting, to dressing, personal hygiene, and feeding. At the same time, our role is to relieve you and other family members too. Our team members can perform light housekeeping chores, prepare meals, run errands or help with other daily activities so you can get some much-needed respite.
Support for the Whole Family
The main purpose of our end of life care is to provide a strong support system that will allow the family to make the most of the limited time with a loved one. We are here to help in any way we can, whether you need us just for few hours per week or you want us to deliver 24-hour coverage. Our client coordinators will work with you to customize a schedule that best suits your requirements during this sensitive time.
That being said, Comfort Keepers can continue to provide emotional support and guidance even after your loved one is no longer with us. Our local team can recommend support groups and offer access to other resources. We are here to help you cope with the loss.
Contact Us Today
Do not hesitate to fill out our online form or call our Los Lunas office directly at (505) 225-3256 to learn more about end of life care services in Los Lunas. We will be more than happy to answer all questions and offer to schedule a free consultation to get you started with a plan of care.