Comfort Keepers Home Care Service in Westfield, NJ
Comfort Keepers is proud to provide home care service to families and loved ones in Westfield, NJ.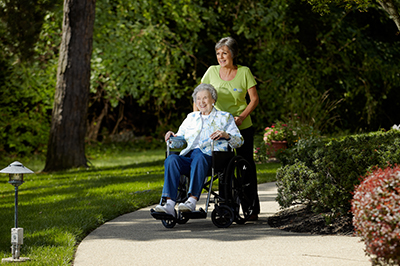 Comfort Keepers in Westfield, NJ provides great home care service to meet the specific needs of every individual client we serve. All clients are different and we at Comfort Keepers realize this. That is why we have a number of personal care services to provide the best care possible. After an initial care consultation with a senior caregiver, we will create a home care service plan to cover all of the needs of your senior loved one. The consultation will consist of evaluating the specific needs and personality of your loved one. Whether they need help bathing, grooming or keeping active, our home care service experts are there to help. They can also provide a number of other services including transferring and positioning, toileting and incontinence care, as well as feeding and diet help. It is our top priority at Comfort Keepers to make sure your senior loved one is living a full, independent life in the comfort of their own home, while giving you and your family peace of mind that they are in good hands at all times.
A home care service expert is more than willing to provide companionship, as well as safe and reliable transportation to many of the attractions around the small town of Westfield, NJ. Located within Union County, Westfield is a quaint, historic town that truly embodies the friendly, small-town feel. Some of the town's main attractions include the Westfield Memorial Library, the Downtown area with many restaurants, activities and events. Festivals and concerts are very fun throughout the summer and a very popular attraction.
Give us a call to learn more about our home care service in Westfield, NJ and schedule an in home care consultation today.
Tiffany Walters Reviews Comfort Keepers

"My grandparents are not the easiest people to work with due to their senior, stubborn ways, but Comfort Keepers somehow found a way to get through their tough skin and become one of my grandparents favorite people! It takes dedication and a lot of love to be able to do this. Thank you to everyone who is a caregiver!"