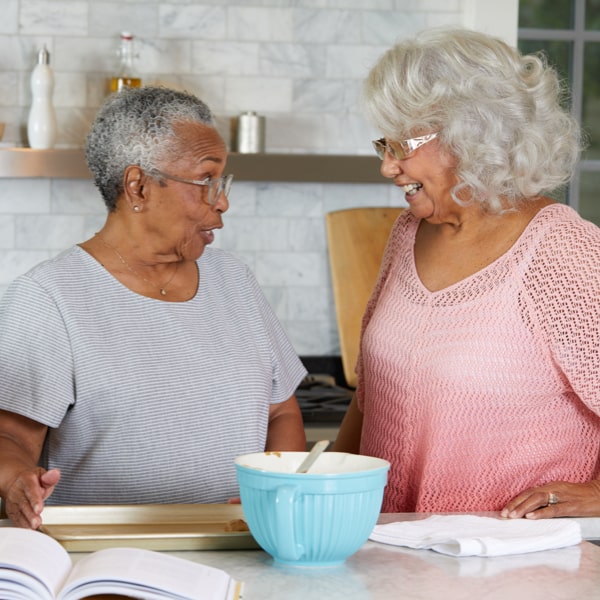 Comfort Keepers of Waite Park & St. Cloud, MN In Home Senior Care
If you are looking at care options, look no further than Comfort Keepers of Waite Park & St. Cloud, MN. We offer a variety of top-rated in home senior care services aimed at helping loved ones remain safe, healthy, and independent. We can also support family members when it comes to helping seniors that have developed a form of dementia, a serious condition, or illness.
Our Team
When you reach out to our office you will be connected with a dedicated team of in home caregivers more than ready to help your loved one. Each has multiple yearly personal background and driving records checkups in addition to drug screenings in order to protect your family. We also make sure to give them valuable training and ensure that they are participating in our continuing education program. This program allows our experts to stay up to date on their certifications as well as and new in home senior care knowledge, technology, and techniques.
Services That Meet Your Needs
We can provide care 24 hours a day or for just a few hours a day. At Comfort Keepers, we tailor our plans to fit your loved one's needs, working with everyone each step of the way to ensure the aligns with the senior's physical and mental abilities as well as likes and dislikes. Each caregiver is specially trained to handle the specific needs of seniors from worsening dementia to end of life care.
If you are interested in creating a plan, contact us or call (320) 230-9939. We look forward to getting a chance to show you all the benefits our in home senior care services have to offer as they maintain the health, safety, and independence of your loved one. If you want to hear what past and present clients have said about our services, you can read their testimonials.