Chaska, MN
Richfield, MN
Lilydale, MN
Savage, MN
Montgomery, MN
Rosemount, MN
Red Wing, MN
Le Center, MN
Lakeville, MN
South St. Paul, MN
Victoria, MN
Dakota County, MN
Belle Plaine, MN
Apple Valley, MN
Burnsville, MN
Cannon Falls, MN
Bloomington, MN
Sunfish Lake, MN
Fort Snelling, MN
West St. Paul, MN
Hennepin County, MN
New Prague, MN
Mendota Heights, MN
Farmington, MN
Hastings, MN
St. Paul, MN
Prior Lake, MN
Eagan, MN
Carver, MN
Elko New Market, MN
Le Sueur, MN
East Bloomington, MN
Lonsdale, MN
Jordan, MN
St. Paul Park, MN
Waconia, MN
Inver Grove Heights, MN
Senior In Home Care in St. Paul Park, MN and the Surrounding Area
Comfort Keepers provides senior in-home care for the St. Paul Park, MN community.
(Service Zip Codes: 55071,55124)
Have questions about Comfort Keepers in-home care? Call us today (651) 371-5882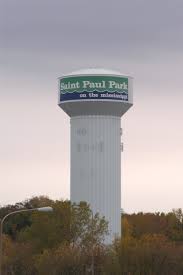 If you are searching for senior in home care for loved ones in St. Paul Park, MN, consider the benefits of working with Comfort Keepers. Comfort Keepers senior care strives to help your senior loved one live comfortably and independently at home. With Interactive Caregiving, a special program by Comfort Keepers, caregivers focus on maintaining an active lifestyle so seniors get the most out of their golden years. Comfort Keepers will keep your loved one active mentally by participating in mentally challenging exercises and holding conversations with them. In addition, caregivers focus on keeping seniors active physically help them remain mobile. Finally, caregivers focus on social activity by encouraging aging seniors to spend time with others who have similar interests.
Caregivers can drive seniors anywhere around the community, as they provide an incidental transportation service. Our caregivers will engage your senior loved one in every way possible. In addition to holding meaningful conversations, caregivers encourage your senior loved one to enjoy life to the fullest. We understand that time spent with somebody else has the potential to be far more enjoyable than spending time alone. Since caregivers focus on a high quality of life with their senior in home care, aging adults always have something to do and never remain idle.
Caregivers from Comfort Keepers pride themselves on being there for aging adults by providing companionship with their senior in home care. This is what separates a caregiver from Comfort Keepers from anyone else in this industry, as they focus on engaging with clients throughout the day. Family members who are worried about their aging loved ones being left alone should consider working with Comfort Keepers in St. Paul Park & Inver Grove Heights, MN.
In order to learn more about the senior in home care provided by a caregiver from Comfort Keepers in St. Paul Park, MN contact us at (651) 371-5882.
St. Paul Park Zip Codes Served: