The Inver Grove Heights Comfort Keepers team includes highly trained and certified professionals.
Our team is ready to support and improve the quality of life for your loved ones in the comfort of home.
We value compassion and trustworthiness amongst our caretakers and support staff. Our team is ready to answer questions and discuss a care plan that works best for you and your loved ones.

Joan Wurzer
Owner/General Manager
Joan Wurzer is a Certified Senior Advisor and Owner/General Manager of the Inver Grove Heights, MN Comfort Keepers® office. Prior to starting her business, she worked in the financial services industry. She left that career to care for her father and those experiences brought about the passion for a new career helping seniors and their families. She is on the board of Living Longer & Stronger in West St. Paul, an initiative working to connect residents with resources they need to remain active and engaged in the community. She lives in Inver Grove Heights with her husband and two children.

Dawn Gralish
HR Staffing Coordinator
HR Staffing Coordinator and lifelong resident of South St. Paul, MN. Dawn has spent the majority of her career in senior housing and care. She enjoys all the aspects of her job from the organizational facets to the staff interaction, and the occasional hands-on caregiving giving her the direct contact with clients that provides her with the ability to stay in touch with and understand their care needs. Dawn is trained as a certified nursing assistant.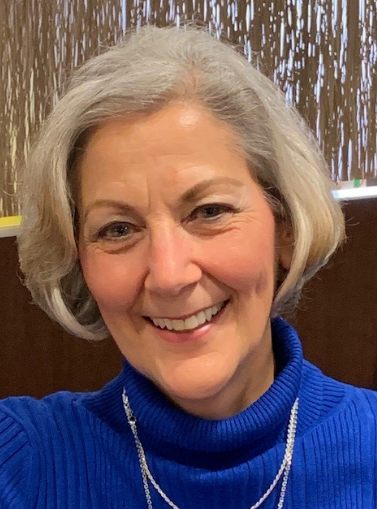 Sandra Stephan
Bookkeeper
Bookkeeper for our office since June of 2017. Sandie retired from a Human Resource career, wanting to return to her accounting background. She has a B.S. in accounting and multiple years of accounting experience for a small business and non-profit organization. She is a proud mother of two adult children and resides in South St Paul, being born and raised there.

Rebecca Peterson
Registered Nurse Care Coordinator
Registered Nurse Care Coordinator and a resident of Eagan, MN. Becky oversees personal care services for our clients and supervises our home health aides. She had worked primarily at the MN VA health care facility during her long career, specifically in intensive care and out-patient surgery. Becky enjoys gardening, crafting and cooking in her spare time.
Interested in joining the Comfort Keepers Inver Grove Heights care team?
We offer competitive compensation, a highly flexible work schedule, and opportunities to impact someone's life in a meaningful and fulfilling way. Whether you're looking for a part-time job senior care job or the start of a new career, we'd love to hear from you.
Browse Jobs