Home Care The Way It Should Be in Spring Lake, Muskegon, and the Surrounding Areas
Our caregivers are the most crucial aspect of our senior care services. One of the numerous advantages of working as an in-home caregiver is the variety of duties that can be performed for senior relatives in need. One day, a client may require personal care, and the next, transportation to the doctor or the grocery store! Your days will be unique because each client has specific needs that change throughout the week! Comfort Keepers' network of seasoned caregivers and compassionate souls is expanding, and we are always looking for qualified individuals to join our family. To name a few services accessible to seniors in Spring Lake, MI, and its surrounding areas, our professional caregivers provide companion care, respite care, and hospice care.
Finding options to help your senior loved one continue to stay at home can be a daunting process. We can help guide you through the important decisions facing your family concerning home care. We know what it takes to care for your loved one so he or she can stay at home for as long as possible.
Learn more about the comprehensive home care services of Comfort Keepers in Spring Lake MI, which range from taking care of your loved one to taking care of the home she or she loves. Explore how our professionally designed care assessment delivers a personalized care plan that best fits your loved one's life. Discover how we're leveraging advanced technology to keep your loved one safe and your family connected.
Give The Gift Of Caring
Comfort Keepers is different from most home care providers because we have redefined how in-home senior care is provided. Show someone just how much you care! By giving the gift of care, you'll have peace of mind knowing that your loved one is receiving the best care that there is to offer. Order their home care gift cards now.
Safer At Home with Comfort Keepers Home Care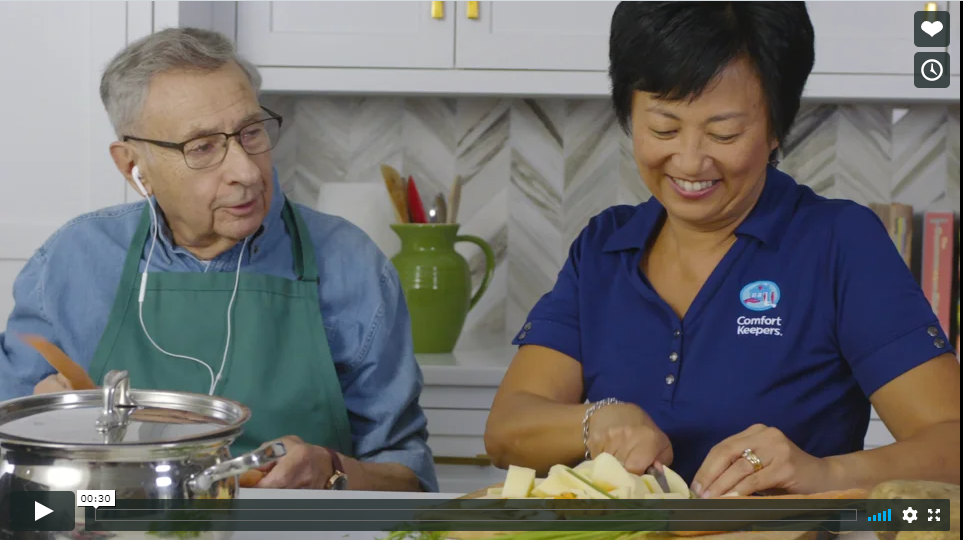 Awards & Recognition for Comfort Keepers in Spring Lake and Muskegon

Make an appointment for a complimentary home care consultation today.
Call one of our trained caregivers to schedule a free, no-obligation consultation with one of our caregivers to learn more about Comfort Keepers of Spring Lake, MI, and our home care services. During this session with a trained caregiver, your loved one's requirements, conditions, interests, and desires will be thoroughly examined. This will allow us to tailor a care plan to their unique needs, personality, and lifestyle. To get started, choose one of the options below to contact our senior care team.