In-Home Senior Care
Schoolcraft, Michigan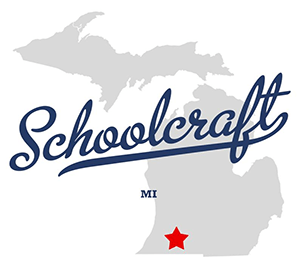 Living with independence in Michigan takes strength, resiliency and more than a little grit. While the summers can be lovely, winter may be a long, harsh stretch of isolation and cold. If you or your senior wants to stay at home and live independently you've come to the right place. Call us at Comfort Keepers for assistance in keeping your loved one safe, happy and home.
Our companion care services are available to help your loved one with simple basics including bathing and dressing. While accepting help with these personal cares can be a challenge, avoiding a disastrous slip and fall can protect your loved one from serious injury and a difficult recovery. Working with a certified professional can also mean that your loved one will have help in getting out to enjoy the beauties of Schoolcraft, including some time in our beautiful natural areas such as Cooper's Island, or time in Swan Park.
If your loved one has started to struggle with memory issues and needs help with memory dementia care, working with a certified professional home health aide is critical. Many illnesses
fall under the umbrella of dementia, but can manifest very differently. Each needs a particular know-how and a great deal of patience. Our caregivers are trained and experienced in dealing with clients who have dementia and Alzheimer's Disease.
Access to patient and professional personal care assistance can do a great deal to protect your loved one from a fall or other accident in the bath or shower. While there are safety measures that can be put in place to protect your elderly family member from injury, professional monitoring can help you adjust these tools to fit the specific needs of your loved one. For us – it's not just living at home independently, it's being able to age with dignity in a safe and secure environment.
To find out how we can help or for questions about our services call us today at (269) 375-5466 for a free in-home assessment or contact us online for more information.