In-Home Senior Care
Portage, Michigan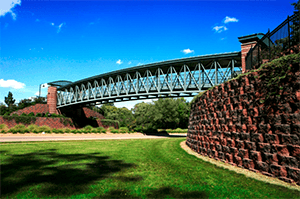 What is Home Care?
As individuals age or experience long or short-term disease or ailments, they want to be able to remain in the security and comfort of their own home. Comfort Keepers of Portage provides the highest level of support at an affordable rate with care that is customized to suit each individual needs – from an occasional visit up to check up on your senior (No Minimum!) or up to 24-hours of care a day.
We provide a complimentary in-home assessment of your needs and a free fall risk appraisal to enable you and your family to make an informed choice on whether in home care is appropriate for your needs, and if so, the level of care needed. There is no selling pressure here, we simply want what is best for your senior. Owner Natalie Fish's personal experience with her own grandmother drives our philosophy and nurturing nature. Call today and find out how we can help you.
Our goal at Comfort Keepers of Portage is to provide a safe and secure environment for seniors who wish to live independently and stay in their home. Our primary focus is helping your elderly loved one maintain a high quality of life at home. Whether you need in-home care on a 24-hour basis or respite care during a challenging time, our professional in-home senior care providers can offer you and your loved one the help they need to stay in their homes. However, we will encourage them to get out, too! From time spent in the beautiful Portage farmer's markets to the monthly Art Hop in nearby Kalamazoo, MI, we will be there to help your loved one enjoy their favorite events.
We will be there to help with whatever level of care is required. From temporary assistance following an injury or surgery to 24-hour in home care including end of life care, Comfort Keepers can help. If your loved one is struggling with cognitive challenges, we can aid by offering memory or dementia care. Your loved one may have good days and bad days, but with professional senior care, they need not be shut off from their world in Portage. From the monthly Indoor Flea and Antique Market up in Kalamazoo to events at the Gilmore Car Museum, favorite activities will still be accessible with a professional in-home caregiver.
We are not a 'placement agency' but a fully staffed senior care agency. Comfort Keepers is staffed with professionals who understand the needs of your senior and know the region. While there may be days when your loved one prefers not to get out and about due to difficult weather, you can be sure that our in-home caregivers are not only well trained in elder care, memory and dementia care and other forms of assistance, but can handle the rough winter weather! Which means no missed doctor's appointment, prescription pickups or grocery shopping trips.
When you can't be there or just need a break – we can and will be there. Call us today at (269) 375-5466 for a free in-home assessment or contact us online for more information.