In-Home Senior Care
Oshtemo, Michigan
For those helping their elderly loved ones to stay in their Oshtemo Township homes, selecting the right professional provider for companion care, personal care or dementia care is critical. By contacting the professionals at Comfort Keepers in Portage, MI, you can be certain that your loved one will receive consistent care from well-trained, certified providers.
Whether your loved one needs assistance with daily personal care tasks like assistance with bathing and dressing or the occasional temporary caregiver for respite care to cover gaps when family can't help, Comfort Keepers is ready to step up. One of the most stressful challenges in hiring home health care is that the process of finding help often needs to happen under duress, such as after an accident or illness. By introducing a part time home health care aide early to assist with basic physical care needs, you and your loved one can adjust to a home health aide gradually.
If memory or dementia care is needed, working with a fully trained professional is critical. While your loved one may still be able to physically enjoy the local amenities of Oshtemo, such as the Wolf Tree Nature Trails or some time over-looking Dustin Lake, the risk of getting lost of injured grows more perilous as your loved one loses memory connections and may become physically unsteady when tired. Our caregivers are not contractors but employees who are vetted and trained to handles all aspects of caring for your senior at home.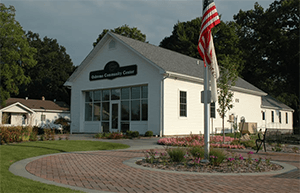 Finally, working with a professional personal care home health aide can give you another assessment tool with which to monitor your loved one. It can be very difficult to remain objective about your loved one's physical or mental decline. Working with a well trained professional caregiver can help you truly grasp their condition, note any improvements or increases in decline, and plan for necessary care in the future.
When you can't be there or just need a break – we can and will be there. Call us today at (269) 375-5466 for a free in-home assessment or contact us online for more information.