In-Home Senior Care
Comstock, Michigan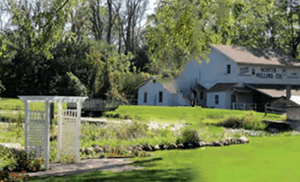 Finding quality in-home health care for your loved one is easier with the right guidance. Contact Comfort Keepers for information on the best way to provide qualified, professional companion care for your loved one in Comstock.
Whether your parent or elderly relative needs help with personal care basics including bathing and dressing or dementia care in cases of confusion and memory loss, the certified and vetted in home health care professionals of Comfort Keepers can be there to help your loved one through their physical challenges and confusion.
Our caregivers know the community of Comstock and can take your senior out to enjoy some of the many nearby destinations and enjoy the beauties of a Michigan summer. In addition to events in Kalamazoo, Comstock offers the peace and calm of a walk along Morrow Lake, the greenery of McLinden Trails, or time spent in the River Villa and Jan Schau Wildflower Walk. Many venues offer the chance to purchase fresh produce at local farmer's markets, and there are plenty of places to rest and enjoy the great outdoors.
Should your loved one need 24-hour end-of-life care, you can be confident in the training and professionalism of our home health caregivers. Many elderly face great anxiety as they lose their ability to care for themselves, and may fear having to endure long-term institutional care. As your loved one ages, both you and they can take heart in the option to select around the clock care in the home, rather than a disruptive move under difficult circumstances. We offer end-of-life and hospice care and are trained and experienced in dealing with dementia and Alzheimer's Disease.
Comfort Keeper home health aides are trained and hired within the local community, so you can be certain that your loved one will enjoy quality care from locals who know the area and can support your aging parent or relative no matter how harsh the winter wind blows.
To find out more about our services call our office anytime at (269) 375-5466 or contact us online.