Maximizing your loved one's quality of life one joyful moment at a time with home senior care in Beverly Hills, MI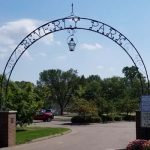 Beverly Hills, Michigan is a true gem nestled away in the metro Detroit area. Comfort Keepers provides at-home senior care with local caregivers serving your neighborhood. We are proud to provide care and companionship that enables seniors to stay in the homes they love while maintaining ties to this special community.
Many seniors choosing to remain at home, aging in place, because they value their independence & individual lifestyles. Home senior care can help bridge the gap between your aging loved one maintaining their independence, and still ensuring safety, comfort, and a high quality of life throughout their golden years.
A customized home care plan from Comfort Keepers may include:
Meal planning and support following dietary restrictions
Light housekeeping, including laundry & changing linens
Medication reminders and help managing a medication schedule
Personal care and hygiene assistance
Opportunities to socialize with a caregiver, as well as access to community events, favorite outings, and errands
Whether your loved one yearns to visit Beverly Park or needs assistance for a physical therapy appointment, transportation can also be part of the services your home senior care provider can offer. Our care plans are customized so that they'll meet the exact needs of your aging loved one, without charging you for anything your loved one doesn't need or won't use.
Caregivers offer seniors a regular check-in so that changes in mental and physical health can be noted and reported to family members and doctors. Caregivers can also help seniors engage in hobbies and activities they enjoy, or simply share a coffee or a tea and talk about their day. With Comfort Keepers, your aging loved one can experience a better quality of life with special moments they can expect every day.
To learn more about the care services we offer, please contact our care team or give us a call at (248) 957-9717