Cost of In Home Care
One of the most common questions families ask when considering in-home care is, "How much does in-home care cost?" The answer to this question varies by state, circumstance and the type of care that will be provided.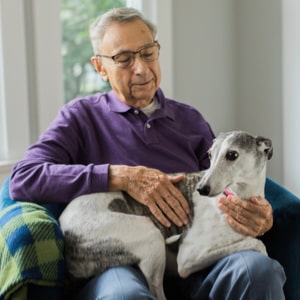 The best way to find out about the cost of care for you or your loved one is to speak to a professional care coordinator. If you would like to contact a Comfort Keepers office, find a location here.
If you're wondering about how to pay for in-home care, keep in mind that there are many options available to you. Researching these options based on you or your loved ones' financial situation is critical to finding the most advantageous way to pay for care. And don't hesitate to call us if you have any questions.
Some of the most common options to pay for senior care include:
Private Pay/Out of Pocket – Most families pay for in-home care for a loved one out of pocket. This is true of many senior care services, including assisted living. While in-home care is typically more affordable than facility care, costs are determined based on the type of care and the number of hours a senior needs. We recommend that anyone interested in finding out more contact an office to discuss what would be included in a custom care plan, and whether personal care, companionship or respite care is needed.

Determining out-of-pocket costs and how to minimize them is best done after considering all your options. To find out more about the cost of care for you or a loved one, please contact a local office to discuss your specific situation.

Long-Term Care Insurance – Long-term care insurance can help pay the costs of care. For seniors that do have long-term care insurance, a local Comfort Keepers office can help answer questions about the paperwork needed to start using this specialized type of coverage.

Veterans Administration (VA) Aid and Attendance Pension Benefit – Veterans and their surviving spouses may qualify for VA benefits to cover some of the cost of in-home care. VA programs were designed for those who meet specific financial criteria and demonstrate physical need for in-home care. Contact Comfort Keepers to find out more about in-home care and veteran's benefits.

Medicaid and State Programs – Medicaid, the largest public payor for long-term care, may cover some in-home care services. A Medicaid provider or Comfort Keepers office can answer questions about in-home care coverage.

Medicare – Medicare does not cover in-home care. In some select areas, Medicare Advantage plans may be available. This varies by state and location, so check your plan for additional details.
Browse our FAQs for more questions about the cost of in-home care. 
Contact Us Today