Senior Care Services from Comfort Keepers of Richmond, KY
Ensuring that seniors and other adults stay independent and engaged through expert, senior care services
Comfort Keepers is an internationally recognized in home care agency. Owner, Helen Hayes, opened an office in Lexington to serve Richmond and Central Kentucky after realizing the need for senior care services in her community. With determination and expert caregivers, Helen has delivered on her promise to provide Richmond with quality senior care services.
In-home Care and other Services in Richmond

Our goal is to help seniors and other adults live independently in their homes.  We use what we call "Interactive Caregiving" to do it.  Interactive Caregiving is a mix of personal, companion, and extended services and makes everyday activities interesting and engaging. Senior Care services can range from as little as a few hours a week to as much as 24 hours a day.
If care is needed for long periods of time, our caregivers work in teams.  Each caregiver takes a shift and provides scheduled care during that shift.  If clients have special needs we match the clients with special caregivers who have specific training.
Community Involvement
Richmond has many beautiful outdoor venues for exploring, getting fresh air, and enjoying the scenery.  Our clients enjoy taking advantage of these venues; it helps them get exercise and while enjoying the community. In addition to natural beauty, Richmond has entertainment, dining, and socializing opportunities that our clients also like and take advantage of.   
The aquatic center, Paradise Cove, the putt-putt course, soccer and football fields, and the EKU Center for the Arts are all places that our clients enjoy visiting. Other things our clients like to do include visiting the headquarters of The Richmond Register and The Eastern Progress; the city's two newspapers. With the support of our caregivers and the transportation of senior care services we provide family can rest easy knowing that mom or dad is safe and cared for while enjoying his or her day.
Partnerships
Partnering with local organizations helps us provide better care and learn more about the people around us.  We attend fairs, fundraisers, and expos to support causes like breast cancer awareness and Alzheimer's awareness and we donate funds and time to groups that raise money for other causes. 
We work with local hospitals, nursing facilities, and rehabilitation facilities to help clients get the medical attention they need and to help clients transition from stays in facilities to their homes.
Areas we serve in Central Kentucky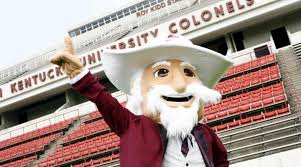 If you or a loved one needs senior care services, please Contact Us or give us a call at (859) 203-4365.  We are happy to set up a free, in-home consultation with you.