In-Home Care in Logansport that Elevates the Human Spirit
At Comfort Keepers, our goal is to help seniors, and other adults, remain independent in the comfort of their own homes through our in-home care services. This goal is reflected and emphasized in our mission; to provide our clients with the highest level of quality of life that is achievable.
Our locally owned Comfort Keepers office provides in-home care services to a wide range of locations within the community including Logansport, Monticello, Warsaw, and the surrounding Indiana communities.
Why Choose Comfort Keepers In-Home Care
Our Comfort Keepers location has been a leading in-home care provider in Logansport, Monticello, Warsaw, and the surrounding Indiana area for years. At Comfort Keepers, we provide a wide variety of in-home care options for seniors and other adults that can be customized based on need. Other than our wide range of in-home care services, we also leverage our unique approach to care, called Interactive Caregiving, which focuses on engaging seniors and other adults physically, mentally, and emotionally.
Check out our Google Business Page
A lot of great people have said amazing things about their experience with Comfort Keepers of Logansport and the surrounding area.
Read our reviews, learn more about our services, and connect with us by clicking on the image below.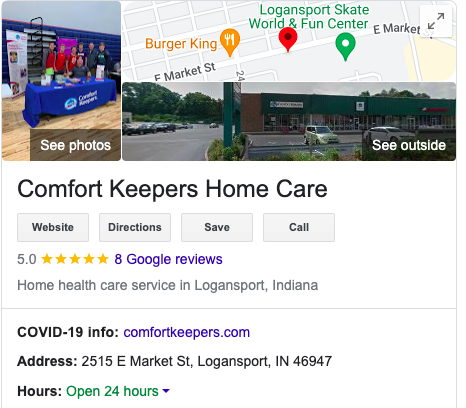 Our In-Home Care Services

Specialized In-Home Care
The Communities We Serve
We provide expert, compassionate, in-home care in Logansport, Warsaw, Wabash, Rochester, Rensselaer, North Manchester, Monticello, Knox, Culver, Camden, and Delphi. Call us at (574) 626-4336 to see if we service you or your loved one's community.
Interested In Becoming a Comfort Keeper?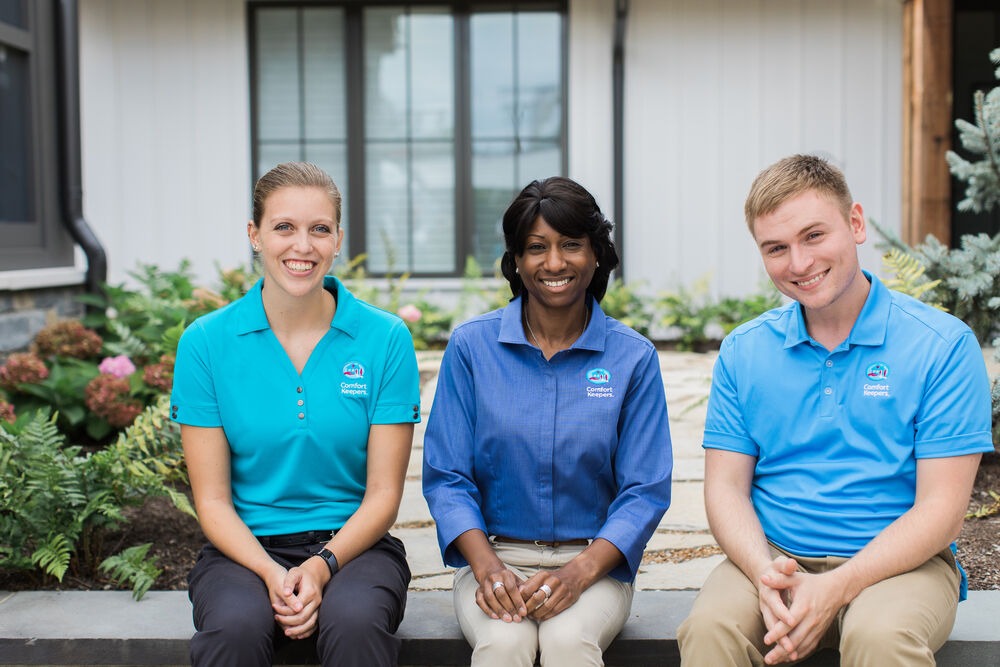 Whether you're looking for a part-time job, or the start of a lifelong career, we have something for you. We're looking for compassionate men and women who want to help us help others. Comfort Keepers offers a wide selection of rewarding career opportunities – part-time and full-time – for people who have a heartfelt desire to help seniors and other adults live safely, independently, and happily in the comfort of their own homes.


Check out our most recent blog posts and resources about senior care.

3 Ways to Help an Aging Loved One Remain Independent at Home
For many, with aging, comes some common challenges. Luckily, if a senior wants to remain independent, there are options. Here are 3 ways to support your aging loved one who wants to remain in the comfort of their own home. Read More



4 Ways for Seniors to Avoid Social Isolation this Holiday Season
The holiday season is a time to celebrate and reminisce about the year, but it can also be a lonely time of the year; especially for some seniors. Here are 4 ways to help seniors to avoid isolation. Read More

4 Diabetes Risk Reduction Tips
Diabetes is a serious disease that can impact people of all ages. The effects of diabetes can be especially dangerous for seniors. If you want to limit your risk of diabetes, here are 4 tips that can help reduce your risk. Read More

Tips for Handling Caregiver Stress
Respite care can provide a self-care solution for family caregivers and provide them with time to focus on mental health. Read More