Nick's Story & My Reason I Became An In Home Caregiver in Jacksonville, FL
When a close family member needed care, owner Kathee Murphy began her journey to become an in-home caregiver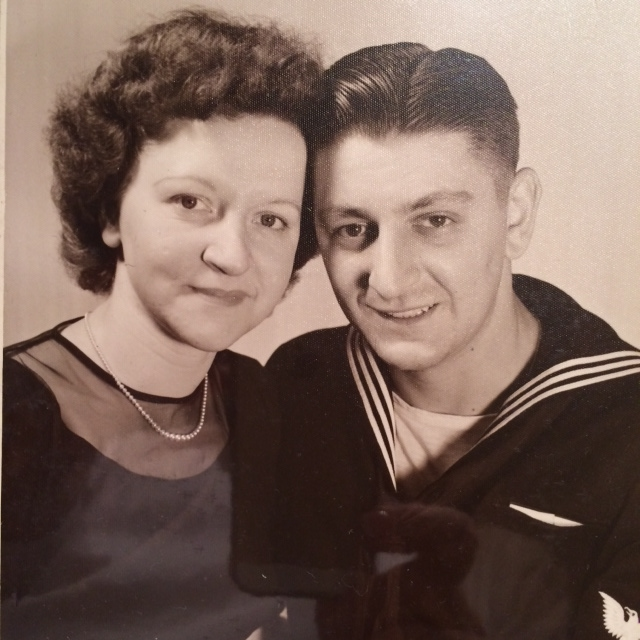 This is a story about Nick. After working hard all his life, he retired with his loving wife to a quiet adult community, thousands of miles from his three grown children. Nick was a planner who saved for many years so he could enjoy his retirement life.
Soon Nick started to forget where he placed items, what he ate in the morning and the names of his closest neighbors. Over time, his wife began to take on more and more daily tasks like paying bills, arranging car repairs, and making major decisions by herself.
Nick was later diagnosed with mid-stage Alzheimer's Disease. His caring children all wanted to desperately help but they lived far away and were busy with their own careers and raising families. His daughter, a registered nurse, felt guilty and helpless, knowing she had taken care of people all her life, but now at the greatest time of need for her own father, she was unable to provide needed assistance.
Taking care of Nick by herself became so difficult that Nick's caring wife had to make one of life's most difficult decisions, to send Nick to live in a place where he could be cared for by a professional healthcare team. The dream of growing old together would never happen. "Life will never be the same," she thought.
Nick lived for many more years. Eventually, he could not recognize any of his family members. He became totally dependent on his caregivers. His family was heartbroken to see this happen to a man that was once so full of energy, happiness, and optimism.
Nick was my Father. Through my struggles and feelings of hopelessness, I came to realize there are many people who need help and whose family members and friends are not here to assist them. "I could help them," I thought, "just as those caring people are helping my Father."
At a very early age, I knew that taking care of others is what motivated me. After rewarding careers as a nurse in the U.S. Navy and the Mayo Foundation, I found myself being a caregiver in a much different capacity - taking care of my Father from 2000 miles away. As I learned to depend on and trust the caregivers who took care of my Father's daily needs, I found myself feeling guilt and frustration. "I should be there," I thought. "I should be the one taking care of him."
This was the reason I opened my Comfort Keepers® office. I want to be here to help your loved one remain independent - because you can't be here. I want to bring the convenience of assisted living to your loved ones in Jacksonville, Florida. Our services enhance aging in place and are provided in the Jacksonville area including the following communities in Duval and Saint Johns Counties: Deerwood, Deer Creek, Sweetwater, Baymeadows, Southside, Neptune Beach, Jacksonville Beach, Lakewood, Mandarin, Ponte Vedra, Ponte Vedra Beach, Nocatee, Julington Creek, Fruit Cove, Switzerland, and World Golf Village.
We can be there for you. Our senior care services are designed to meet your needs, whether it's for only three hours twice a week or for 24-hour care. Our trusted caregivers are some of the finest people you will ever meet. They are professional, compassionate, and reliable. You have my pledge that I will only provide an in-home caregiver that I would trust in taking care of my own family. In selecting our special care team, we conduct a comprehensive background screening process which includes:
statewide criminal background screen
nationwide sex offender search
driving record report
credit check
social security check
work and personal references
pre-hire drug and alcohol screen
Our caregivers become our employees, not sub-contractors. This should be a critical consideration for you in selecting the best home care option. Each person on our team is bonded and covered by general, professional liability, and workman compensation insurances.
Because we know the challenges of caring for a loved one with Alzheimer's Disease and Dementia, our home health agency provides specialized care for Alzheimer's and Dementia clients living in Jacksonville, Florida, and the surrounding areas. We provide connections to Alzheimer's Caregiver support groups and are often asked to provide informative presentations. We work closely with the local chapter of the Alzheimer's Association and have written literature for our clients and their families. Our home health aides have had advanced training in Dementia care.
If you have a loved one who needs assistance, we would be honored to be your senior home care choice. We understand. We care. And we can help. A highly qualified, professional, and compassionate in-home caregiver team is just a phone call away.
Sincerely,
Kathryn R. Murphy RN, MSN
Certified Senior Advisor
Certified Geriatric Care Manager
Comfort Keepers/Owner