Comfort Keepers Provides 24 Hour Home Care in Hollywood, FL
Our dedicated caregivers can care for your aging mom or dad around the clock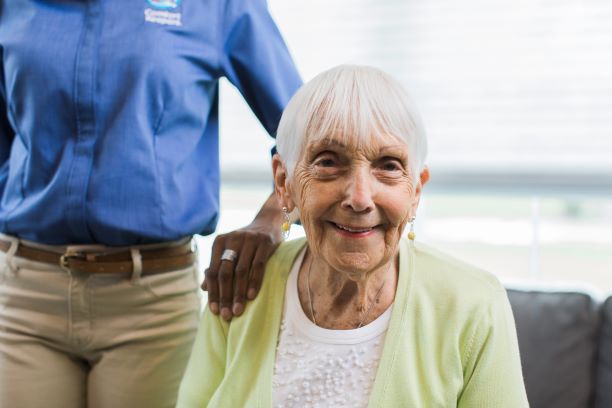 Seniors who continue living independently in their own homes usually need some type of assistance, whether it is with cooking, transportation, homemaking, or other activities of daily living. If you are providing care for an elderly loved one in Broward and Miami-Dade Counties, working with Comfort Keepers may be the best chance for your loved one to maintain vitality, independence, and happiness for longer. Our independently owned and operated Hollywood office can provide customized care plans and offer a range of services that promote wellness and an elevated quality of life.
It is safe to presume that the majority of aging adults have to rely on some type of daily or weekly assistance in order to live as comfortably as possible. This happens because, by the time they reach their 70s or 80s, certain medical conditions start interfering with their ability to perform even the most basic tasks. However, this does not diminish the desire to continue living on their own terms - and for the vast majority of seniors, there is no facility that can replace the comfort of their beloved home.
At Comfort Keepers of Hollywood, we can cater to your mom or dad even if they need care non-stop. Our dedicated 24 hour home care experts can help your parent with numerous tasks throughout the day and provide companionship and monitoring during the night.
Reliable 24-Hour Home Care Services in Hollywood, FL
Many aging adults live with chronic medical conditions. As time goes by, these conditions tend to progress and worsen, thus amplifying the level of care these seniors need to receive to be able to continue living at home. In these cases, part-time care options are simply not enough. To ensure your loved one is getting the right kind of support, Comfort Keepers provides an array of specialized services such as 24 hour home care.
Most clients for whom we provide around-the-clock care are typically bedridden or struggle with progressive conditions such as Alzheimer's. On the other hand, there are seniors who simply feel safer when our caregivers are there all the time. This way, 24 hour home care services provide both aging seniors and family caregivers with full peace of mind.
Contact Comfort Keepers Today
Get in touch with our local experts today by dialing (954) 289-1938 to learn more about the benefits of scheduling 24 hour home care and ask for your free care consultation with Comfort Keepers.