Uplifting Home Care Services in Hollywood, Miami, and the and Surrounding Areas of Florida
Home is the safest place to be
When you choose to work with Comfort Keepers, you can have peace of mind knowing all aspects of your senior loved one's well-being are being taken care of. Our quality home care services are customized to meet the exact care needs of each senior client. Ranging from meal preparation and companionship to transportation, accompaniment, and personal care, our care plans are carefully developed to perfectly fit your loved one's requirements, preferences, wishes, interests, and more. Comfort Keepers are available 24 hours a day, 365 days a year.
Studies have proven that seniors prefer to age in place at home or have their final moments in their home where all their precious memories have taken place. Here at Comfort Keepers, our mission is to allow your senior to preserve their freedom and choice to live at home while providing the exceptional care they need to thrive living alone. We do so by providing a wide range of in home senior care services depending on your loved one's current health conditions - from specialized care such as end of life care or dementia care to overall companionship, Comfort Keepers can help!
We have been an industry leader for in home senior care for years, but what sets us apart from our competitors is our unique approach to home care called Interactive Caregiving. This method is dedicated to providing your seniors with an active lifestyle based on their individual interests while getting them involved in their local community and building a strong bond with their caregiver. Each caregiver is placed with a compatible senior, so they won't just be caretakers but also their best friend.
We are here to support not only your senior but also you! Our caregivers can come and go as much as you need with our respite care service. Comfort Keepers understands how mentally and physically draining caregiving can be, especially when it's the one you love. We will provide you temporary relief without worry since your loved one will be in the hands of professionally trained caregivers. Let us provide you and your loved one with a higher quality of life! Regardless of how many times a week you need us, your senior's care plan will always be tailored to their unique needs.
We offer personalized home care plans that are tailored according to your care needs. Whether you need assistance for as little as a few hours per week or around-the-clock care, we can help. Our Hollywood, FL location services all surrounding areas including Miami, Aventura, Hallandale Beach, and Bal Harbour. Call us today at (954) 289-1938!
---
Downloadable Brochures
NOT SURE WHAT CARE YOU MAY NEED?
If you have worried about your senior loved one living on their own, it might be time to consider in home senior care. Begin the process by taking a short survey to help you better understand when the time has come to pursue care options.
We'll Give Your Family Peace of Mind
Comfort Keepers in Hollywood, FL, is different from most senior care providers because we have redefined how in home senior care is provided. We've expanded the scope of what we can do for your loved one and your family. By giving you more home care service options, advanced technology, and a team care approach, we give you more peace of mind knowing that your loved one is under the best care.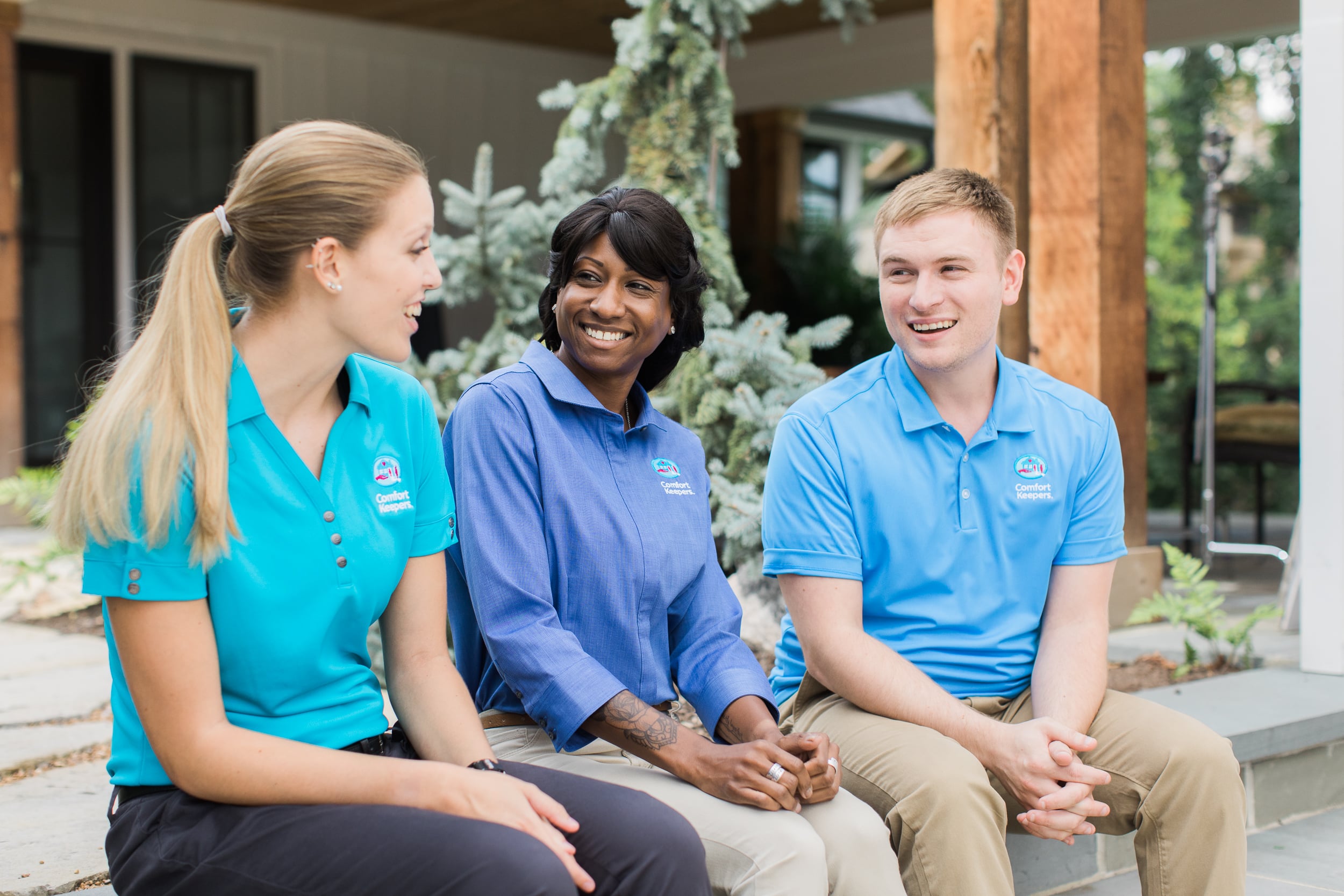 DO YOU HAVE A CARE TEAM?
Quality Care and Comfort of Life takes the right team.
In partnership with Stanford University, Comfort Keepers has released an innovative FAMILY CAREGIVER STUDY that explores the unique challenges involved in being a family caregiver and care coordinator.
The findings of the study overwhelmingly demonstrate the benefit of building a care team. Download the study for free to become an even better caregiver!
Set Up a Free Care Consultation Today
Learn more about the comprehensive senior care services of Comfort Keepers in Hollywood, FL, which range from taking care of your loved one to taking care of the home her or she loves. Explore how our professionally designed care assessment delivers a personalized care plan that best fits your loved one's life. Discover how we're leveraging advanced technology to keep your loved one safe and your family connected, including a virtual care assessment option for families!
Award-Winning Care You Can Trust in Hollywood, FL
If you would like to know more about Comfort Keepers home care services and how we can help your loved one, please call our Hollywood, FL, office today at (954) 289-1938. Our senior care team is available 24/7 to answer any question you might have and schedule a free care consultation with our friendly client care coordinators.
HHA License# 299992158
HCS Registration# 228495