Home Senior Safety Checklist
Comfort Keepers® of Greater Delaware
As we age, it becomes increasingly important to take measures to ensure our safety at home. As people age, they often want to Age in Place (stay in their own homes) rather than move to a retirement community or nursing home. Our homes are where we should feel the most comfortable and safe, but for seniors, this is not always the case. While it's great to be able to stay in your own home, it's important to make sure that the home is safe for a senior citizen.
This Home Safety Checklist for Seniors Will Help You and Your Loved Ones Age Safely at Home
1. The Importance of Home Safety for Seniors
Falls are one of the leading causes of injury and death in seniors, so it's especially important to take precautions to avoid them.
Home safety is an important issue for seniors, as it can impact their quality of life and their ability to live independently. There are several potential hazards that seniors may face in their homes, from trip hazards to slippery floors. As people age, they may also experience declining physical and cognitive abilities, which can make it more difficult to navigate around their homes safely. For these reasons, it is important for seniors to take steps to make their homes safe, such as removing trip hazards, installing handrails, and ensuring that their homes are well-lit. Additionally, family members and caregivers should also be aware of the potential risks that seniors may face in their homes and take steps to help them reduce these risks. By taking these basic precautions and following the tips below, seniors can maintain their quality of life and remain independent for longer.
2. Common Causes of Falls in Seniors
Senior falls are a serious problem, both in terms of the potential for injuries and the impact on quality of life. According to the CDC, one in four seniors aged 65 and over falls each year. Falls are the leading cause of both fatal and non-fatal injuries among seniors and can lead to a decrease in mobility, independence, and confidence. Many factors can contribute to Senior falls including vision problems, muscle weakness, medication side effects, and environmental hazards.
Senior falls can often be prevented with proper attention from caregivers.
For example, medications that cause dizziness or lightheadedness should be reviewed by a doctor to see if they can be changed. Senior care providers can also help by making sure the home is safe and free of trip hazards. Comfort Keepers provides in-home Senior care services that can help prevent falls through regular check-ins, light housekeeping, and errand assistance. By working together, we can help keep seniors safe from falls.
3. How to Prevent Falls in the Home
One of the most important things you can do is perform a home safety assessment. Look for potential hazards like rugs or cords that could trip someone up, loose handrails, or uneven flooring. If you find any potential dangers, make sure to remove or repair them right away.
You should also help your loved one stay active and mobile. Strength and balance training can help reduce the risk of falling, so encourage your loved one to stay physically active. If they need assistance getting around the house, Comfort Keepers® can provide in-home care services to help them with their daily activities.
4. Additional Senior Home Safety Measures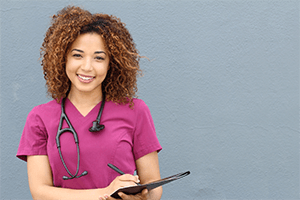 Senior safety is a top priority for many families. A few extra safety measures can go a long way in giving both seniors and their caregivers peace of mind. Here are a few Senior Home Safety Tips from Comfort Keepers:
- Install handrails on all stairs, both inside and outside the home.
- Remove tripping hazards such as loose rugs or electrical cords from high traffic areas.
- Make sure all medications are stored properly and out of reach of children or pets.
- Keep a list of emergency phone numbers close at hand, including the number for a Senior Care provider like Comfort Keepers.
- Regularly test smoke alarms and carbon monoxide detectors and create an evacuation plan in case of fire or other emergency.
By taking a few simple precautions, you can help your senior loved one age in place safely and comfortably. For more information on Senior Home Safety, contact Comfort Keepers and request a home safety assessment today.
5. Other Tips for Keeping Your Loved Ones Safe at Home
Senior safety begins with a good understanding of the risks involved. For example, it is important to encourage them stay active and maintain their strength or balance so they are able home safely on their own two feet if needed! Tai chi or yoga classes offer an excellent way for seniors in your life who have difficulty moving around due to physical limitations such as arthritis. These kind of activities are typically pain-free while building some strength and teaching some new techniques that can be used when walking outside or somewhere else somewhere else besides just inside your senior's house - making this kind of activity very beneficial both now AND later down along road
If you are a caregiver, Comfort Keepers can provide you with the resources and support you need to keep your loved one safe at home. We offer a wide range of services, including home care, respite care, and transportation. In addition, we are experts who can provide you with advice on everything from fall prevention to managing chronic conditions.
If you feel you're not ready for the support of the professional caregiver we can still assist you with in-home safety assessment. As part of our safety assessment, we can make recommendations for each room of the home, the hallways and stairs that will ensure the risks of a fall for your senior minimized.
For more information on our services and how we can help you and your senior or to request a safety assessment please call our office anytime at (302) 322-6717. We are here to help you!