About Our Owner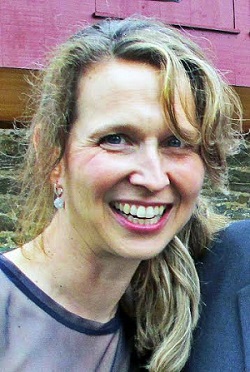 Jamie Ramage, Owner/Operator
Comfort Keepers of Delaware is owned and operated by Jamie Ramage. Jamie is a Penn State graduate and has background as a Management Consultant and worked for many industries including health care. During her professional career Jamie always had a vision to one day provide a service that makes peoples' lives a little bit easier. She also saw the challenges that seniors transitioning into nursing homes faced and how in-home care could keep seniors happy and in the comfort of their own homes. The homes that they worked so hard to build. Her vision and her core values is shown in the way that Comfort Keepers of Delaware does business every day.
Located in New Castle County, Comfort Keepers of Delaware compassionate in-home care is more than just a service we provide, it is a will to make a difference in a seniors life. Our mission is to provide our clients with the highest level of quality of life that is achievable. We treat each of our clients with the respect and dignity they deserve, as though we were caring for a member of our own family. Comfort Keepers provide services in New Castle, Newark, Wilmington and the surrounding areas including Kent County.
To schedule a free assessment or to find out more about the advantages of home health care and our safety protocols call our office anytime and speak to a senior care manager at (302) 322-6717.