Safety and Home Care Solutions in Pasadena, CA
Comfort Keepers offers a variety of in home care solutions and safety products that help keep seniors safe and comfortable at home in Pasadena, CA and the surrounding areas
Our SafetyChoice® by Comfort Keepers home care solutions, medical alert systems, medication management products, and home-monitoring devices offer affordable, reliable security and safety for seniors and reassurance for those who care for them. Most seniors prefer to stay in their own homes and with our SafetyChoice products seniors can safely maintain their independence and quality of life.
Seniors living at home alone can face risks.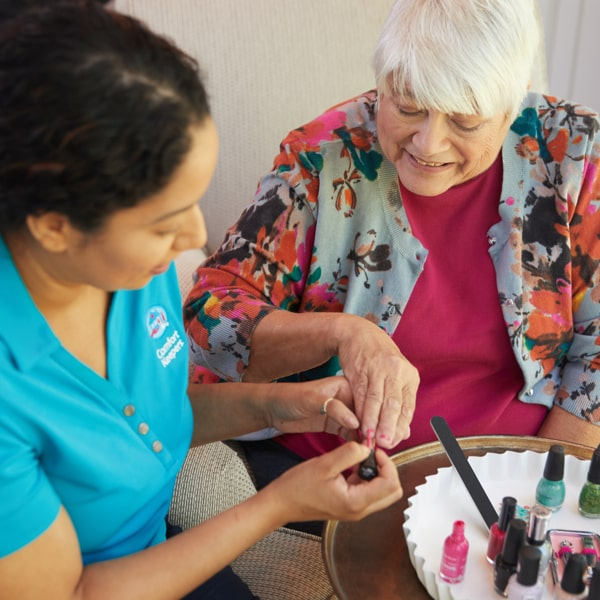 For instance, the risk of falling can be a threat to a senior's health and quality of life. But no less critical, a dose of medication could be missed, or overdosed. Additionally, for those with dementia, wandering off or engaging in a dangerous activity can put them in harm's way.
Consequently, many families face this dilemma: balancing respect for a loved one's independence with a desire to provide them with home care. No one wants to be overbearing, but all families worry about the time between visits when their loved one is alone.
Comfort Keepers offers more than in-home care, we also help seniors and their families overcome these challenges with our full line of home care solutions and in-home safety devices.
Contact Comfort Keepers Today
You want to do what's best for your family member. This means having someone there to provide in-home care whenever it's needed. If you're trying to care for someone on your own, this isn't always possible.
Our Safety Choice products and home care solutions provide peace of mind when you can't be there. Contact our office today and ask about scheduling an in-home consultation. We'll help you determine the best solution for your needs and walk you through the care we can provide for your loved one. To get started click one of the buttons below