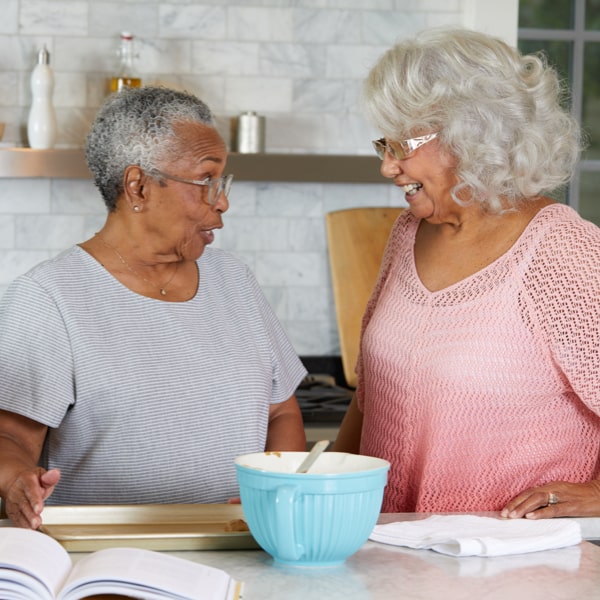 Quality Care Services in Pasadena, CA
Comfort Keepers offers care services to Pasadena and the surrounding areas in California
For seniors who want to live on their own but need some extra care, bringing an in home caregiver to the home is an excellent choice. At Comfort Keepers Home Care in Pasadena, CA we offer a variety of care services tailored to your loved one's needs.
Benefits of In Home Care Services
One of the best things about utilizing in home care services is that your loved one won't have to move to a new place. Our caregivers come right to your loved one's home and care for them in a place that they already know and love.
In home caregiving services allow for one-on-one care. During the times that your loved one's caregiver is scheduled, they will be focused completely on the care of your senior, which allows for a higher quality of care.
In home caregiving can provide relief for family members who are caring for a loved one. Family members are often juggling work, home life, and caring for their senior, which can be a lot to take on. Comfort Keepers can come in and act as a respite caregiver or transition into being a senior's regular caregiver.
Having an in home caregiver regularly checking in on your loved one can help to prevent falls and injuries, too. Our trained caregivers can look for potential safety hazards. Caregivers can also notice if your senior is feeling off or ill and can get them help quickly.
What We Offer
At Comfort Keepers, we offer services including meal preparation, light housekeeping, laundry, grooming and bathing, toileting and hygiene, mobility assistance, medication management, and incidental transportation. We will work with you and your senior to create a customized care plan that includes care services like these - dependent on your loved one's needs and wants. We offer daily, weekly, and 24-hour care and are flexible to your senior's needs.
To learn more about the care services we provide in Pasadena, Altadena and the surrounding areas of California, contact us today by clicking one of the buttons below