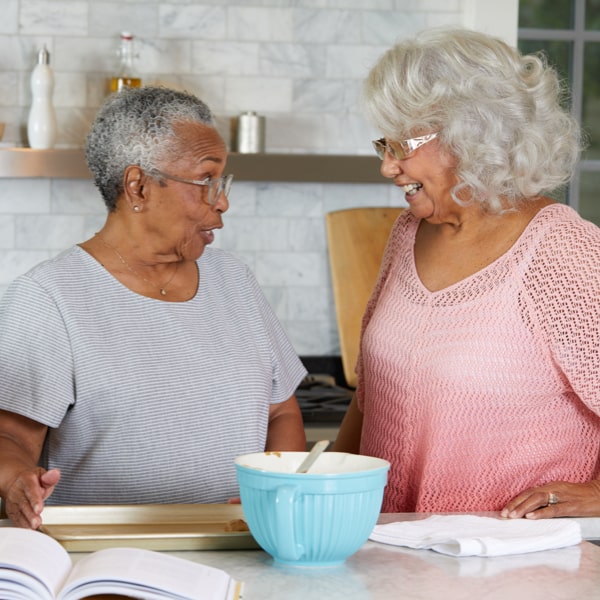 Comfort Keepers Senior Care Services in Orange, CA
Our office provides care services to the seniors of Orange, CA 
Are you uncertain or worried that your senior loved one may be in need of senior care services in Orange County, CA? Are you concerned that they can no longer properly take care of themselves? Comfort Keepers of Orange, CA is here to provide the exceptional in home care that your loved one deserves.
The senior care programs available from Comfort Keepers of Oranges, CA are designed specifically to keep your senior loved one living at home, independently, for as long as possible. Our team of expert in home caregivers elevates the quality of life of each of our senior clients through a unique service called Interactive Caregiving. Interactive Caregiving combines safe exercises, companionship, memory games, community involvement and many more meaningful activities to help strengthen the physical and mental abilities of your senior loved one in order for them to live an active and fulfilling life. Comfort Keepers home health aides care for your senior loved one the way that we would care for a member of our own family.
Whether it's a personal care or specialized dementia care, we offer quality, loving senior care services to residents of Orange, CA as well as the surrounding areas of Northern and Central California. We understand that every senior and their families have unique needs and may require different levels of specialized care. We also understand that your senior loved one may not wish to enter a senior living facility or nursing home, and you may not wish to place them there. Comfort Keepers of Orange, CA offers several home care solutions with a personalized home care plan that is tailored to the exact needs of your loved one. Whether your family could use respite care just a few hours a week or your loved one requires full-time or round-the-clock home health care, Comfort Keepers will work with your family to design the right plan of care services for your senior loved one in Orange County, CA.
Contact us or call (714) 450-6494 to learn more about Comfort Keepers senior care services in Orange, CA.