Need Specialized Senior Care in Claremont, California or the Surrounding Area? Comfort Keepers Have the Home Care Specialists That Can Help.
Comfort Keepers' home care specialists offer specialized senior care in Claremont, Upland, La Verne, and the surrounding areas
Comfort Keepers provides specialized senior care to help older individuals keep their freedom in their homes. We understand that seniors will want assistance to stay healthy and live their best lives from time to time. Our home care specialists support seniors with daily tasks and duties and seniors with more specialized needs, guaranteeing their comfort and health at home.
Care Plans Tailored to Your Loved One's Specific Needs
We will develop a tailored care plan for your aging loved ones to help them avoid or manage chronic diseases and disorders. Our home care specialists in Claremont, Upland, La Verne, and the surrounding area may provide a wide range of senior care services to meet the needs of their clients.
Our Specialized Care Programs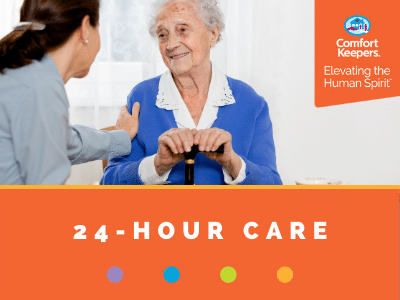 Around-the-clock care and support for seniors with chronic conditions, illnesses, or diseases. A team of caregivers will provide care in shifts to ensure the client is receiving support morning, day, and night. This service is especially helpful for seniors diagnosed with dementia or recovering from a hospital stay or injury.
---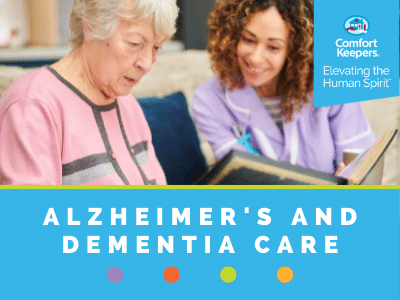 Individuals with dementia searching for care at home may benefit from our specialized memory care services, which provide support and comfort. Dementia patients benefit from living at home to help maintain emotional and cognitive function. We train our caregivers on dementia care techniques to guarantee the maximum degree of comfort in the home.
---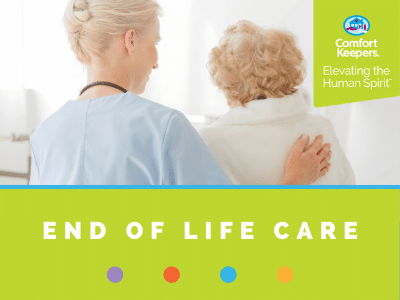 A care provider will be there to help your family get through this tough time as your loved one approaches the end of their life. It promotes family time, which aids in the building of family connections. We always treat our clients with consistent and harmonious care. We will offer assistance and companionship to family members worried about their loved one.
---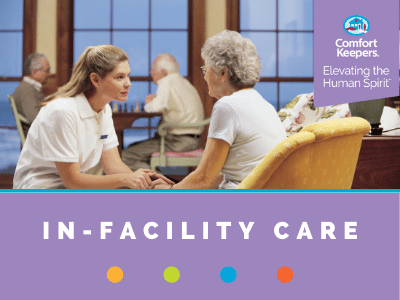 Although most of our agency's care services are given in the home, our home care specialists also provide care support in institutions for the elderly who require extra assistance. Trained caregivers can aid your elderly relatives in nursing homes, assisted living facilities, and other care centers.
---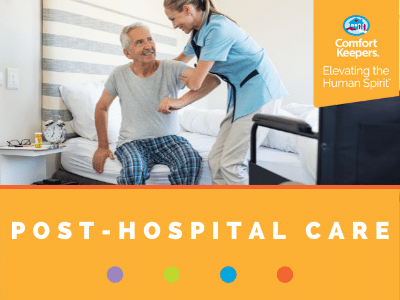 We give this senior care service after patients are discharged from the hospital. Our medical professionals can ensure that your loved one heals fast and without discomfort, avoiding unnecessary re-hospitalization.
---
Schedule Your FREE Home Safety Assessment and Consultation
Do you live in Claremont, Upland, La Verne, or the neighboring communities and require specialized elder care? Is a family member or acquaintance suffering from a range of health problems interfering with their daily activities? Comfort Keepers is available to help. Contact our agency to schedule a free consultation and learn more about the advantages of our customized care plans for you and your family. A home care specialist would be happy to meet with you for a no-obligation consultation to review your specific requirements, schedule, and budget.