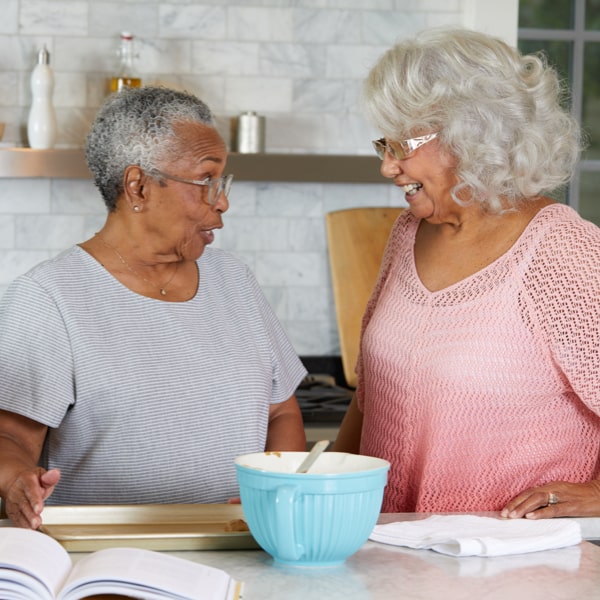 In Home Senior Care Services in Claremont and the Surrounding Areas of California
Comfort Keepers offers an array of in home senior care services in Claremont, Upland, La Verne, and the nearby community that will cater to your loved one's specific needs
Comfort Keepers in home senior care services are great for seniors who want to remain independent while receiving the assistance they need to live a healthy and happy life. Seniors who remain independent and live at home tend to have a better outlook on life than those who relocate to an assisted living facility. Our agency in Claremont, CA provides outstanding care and services that give seniors the opportunity to live their highest quality life in the comfort of home. To learn more, contact our agency at (909) 417-0021.
Our Care Services
At Comfort Keepers, we offer comprehensive and customized care plans for seniors. Whether your senior needs 24-hour care, weekly care, or daily care, we can come up with a plan that serves your loved one's specific needs. We offer the following in home senior care services:
Individualized Care Plans
No two seniors are alike, which is why we offer customized in home senior care services and plans of care. Each senior we work with gets a care plan unique to their needs. We'll take into account your loved one's input since it's important for seniors to have a say in the care they receive. For example, some seniors might want to be more hands-on and help out with their daily chores - which we encourage. Others might choose to take a step back so that they can spend more of their time and energy doing something fun with their friends and family.
When matching your loved one with one of our caregivers, we take into account personality and interests so that your loved one can spend time with someone they like. Many seniors look forward to their caregivers' visits, and many even become friends.
Schedule Your FREE Home Safety Assessment and Consultation
We know how important it is for many seniors to continue living in their homes, and we are proud to make that possible. To find out more information regarding Comfort Keepers and the in home senior care services we provide in Claremont, Upland, La Verne, and the surrounding community contact us today by clicking one of the buttons below.